Want to learn more about this business? Send them a direct inquiry.
SPECIAL PARENT - CREATIVE ARTS THERAPIES
For more than 25 years, the Music Conservatory of Westchester's Music Therapy Institute has been the largest provider of professional music therapy services in the greater Westchester region, working individually and in small groups with more than 2,000 children and adults each year. The Institute provides services on-site at the Music Conservatory of Westchester as well as throughout the county through the Institute's Outreach program.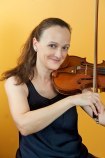 Sarah Wetherbee, dean of students and faculty, oversees programming at Music Conservatory, as well as a distinguished faculty that directs high-quality classical, jazz, and rock programs for students at all levels, developing musicianship, creativity, and teamwork in an enjoyable environment. She received her B.M. from the Curtis Institute of Music, and a D.M.A. from the Peabody Conservatory of Johns Hopkins University in 2002. Wetherbee performed with many ensembles, both in the U.S. and Europe, including the Spoleto Festival, Schleswig Holstein Musik Festival, National String Quartet, and National Symphony Orchestra.
Read More About Music Conservatory of Westchester
Summer Activities in Westchester County, NY Part 2
Do you need great summer activities for kids in Westchester County, NY? Use our guide to find kids classes, Westchester summer camps, summer programs, activities near Westchester County, and family excursions close by. Summer activities in Westchester are at your fingertips.
The Music Conservatory of Westchester Receives Arts Grants
The Music Conservatory of Westchester, a non-profit community school of the arts in White Plains, New York, has been awarded $41,000 in grants from the New York State Council on the Arts (NYSCA).
UPDATE YOUR MICROSITE