Music Matters
Music Conservatory of Westchester was founded in 1929 by a group of musicians including legendary cellist Pablo Casals, with the guiding principle that music matters. That vision has led to the evolution of a one-of-a-kind community music school in the heart of Westchester County. Our esteemed faculty, artists in their own right, help to enrich the lives of more than 2,500 students a year.

From absolute beginners to advanced artists, the Conservatory provides quality music education for all ages and abilities in classical, jazz, rock, and pop with one-on-one instruction, performing ensembles, theory and composition, early childhood classes, and lifelong learning for adults.

Music matters for every individual at every age. Music matters for the accomplished high school student who enrolls in the school's Honors Program, and to those who receive scholarships so they can follow their musical dreams regardless of financial need. In essence, the Conservatory is a training ground for tomorrow's performers, audience members, and supporters of the arts.

In 1986, the Conservatory expanded its reach with the introduction of its Music Therapy Institute. This unique program has demonstrated that music matters in the personal growth of nearly 2,000 children and adults with disabilities each year. In 2013, the program expanded with Healing Our Heroes, which offers similar services for military veterans.

The Conservatory is housed in a spacious 36,000 square-foot White Plains facility with 43 teaching studios and a state-of-the-art recital hall for student and professional performances. The school is an anchor for music and arts in Westchester, and has become a vibrant hub in the community. Steffi Nossen Dance School and Westchester Choral Society are in residence in the building, and numerous organizations use its facilities for concerts and events. Each year, approximately 10,000 people travel from five counties to attend programs and events in the building.

The Music Conservatory is here for you because music matters.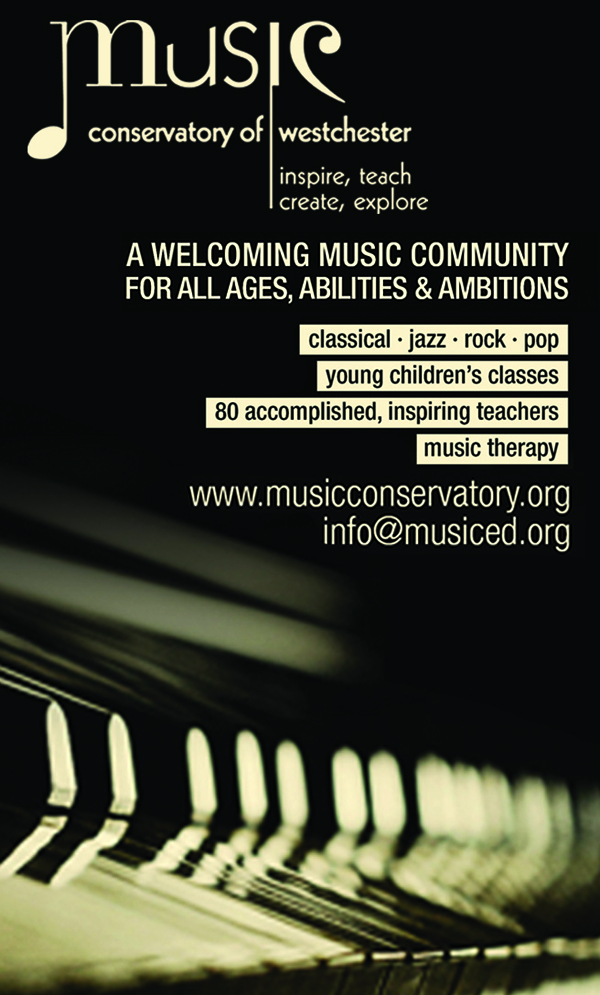 Want to learn more about this business? Send them a direct inquiry.
BACK TO SCHOOL
Music matters! Music Conservatory of Westchester, accredited by the National Association of Schools of Music, provides high-quality instruction for all. We offer chamber music and ensembles, classes in music theory (including AP theory), musical theater, jazz, rock, and pop. The Music Therapy Institute serves children and adults on campus, and in partnerships throughout Westchester. Our programs and collaborations cultivate lifelong learning and a sense of community through the joy of music making. Join us Sept. 6-13 for our Fall Community Music Week featuring free classes, a tour of our facility, and group lesson observations!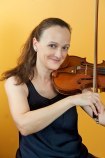 Sarah Wetherbee, dean of students and faculty, oversees programming at Music Conservatory, as well as a distinguished faculty that directs high-quality classical, jazz, and rock programs for students at all levels, developing musicianship, creativity, and teamwork in an enjoyable environment. She received her B.M. from the Curtis Institute of Music, and a D.M.A. from the Peabody Conservatory of Johns Hopkins University in 2002. Wetherbee performed with many ensembles, both in the U.S. and Europe, including the Spoleto Festival, Schleswig Holstein Musik Festival, National String Quartet, and National Symphony Orchestra.
Read More About Music Conservatory of Westchester
Summer Activities in Westchester County, NY Part 2
Do you need great summer activities for kids in Westchester County, NY? Use our guide to find kids classes, Westchester summer camps, summer programs, activities near Westchester County, and family excursions close by. Summer activities in Westchester are at your fingertips.
The Music Conservatory of Westchester Receives Arts Grants
The Music Conservatory of Westchester, a non-profit community school of the arts in White Plains, New York, has been awarded $41,000 in grants from the New York State Council on the Arts (NYSCA).