More fun than you ever imagined! Rosenthal JCC summer camps and children's programs combine creativity and outstanding staff for unforgettable experiences!
JCC Camp

Discovery

provides swimming twice daily, door-to-door transportation, and excursions for older campers so that your child can discover all the fun of summer!

JCC Camp Bear Ridge

offers the nurturing exploration that preschoolers thrive on, both indoors and out.
JCC Preschool provides a stimulating and enriching program where children develop socially and academically.

JCC After School Program

offers stand-alone classes and a full-service childcare program.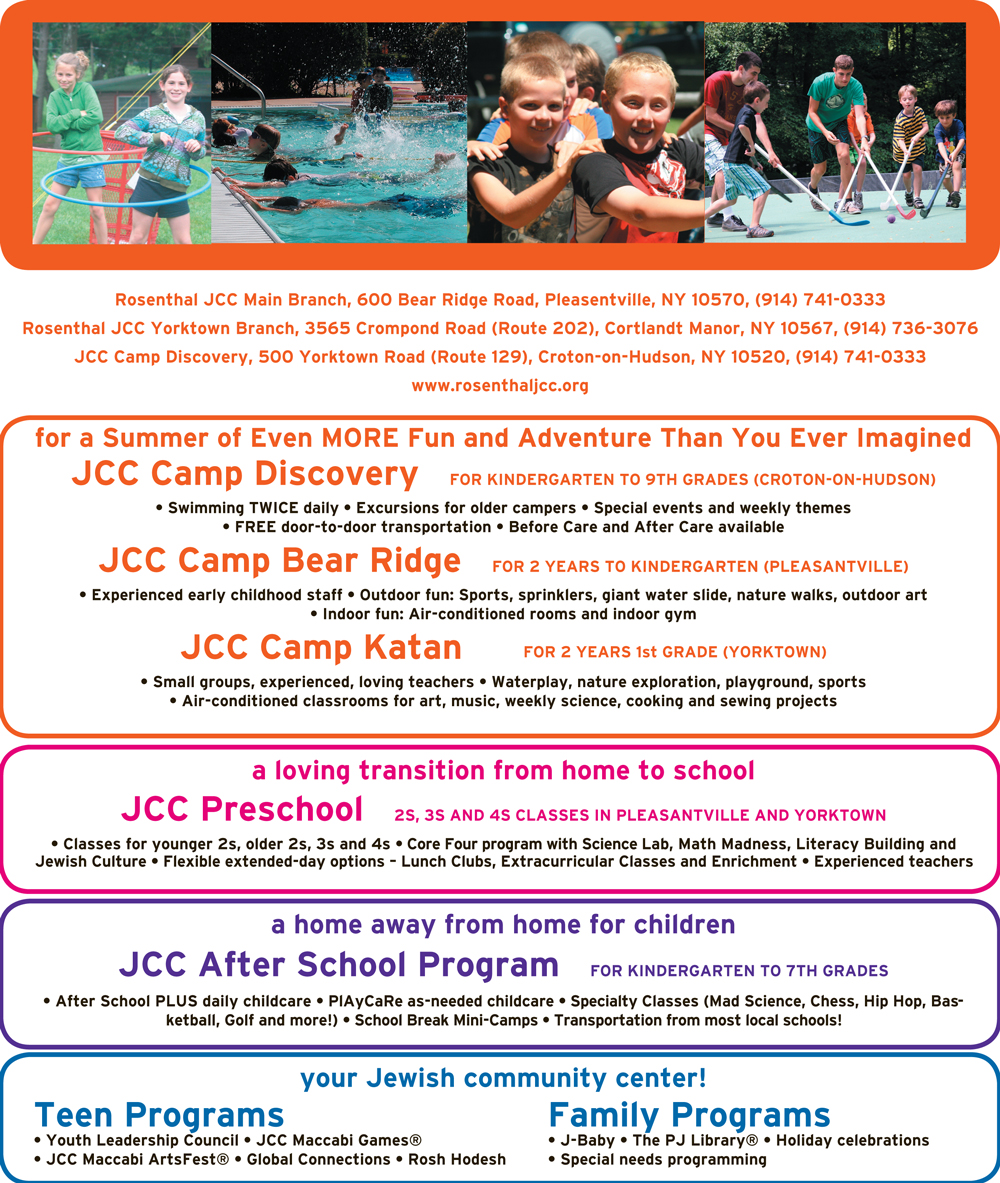 Want to learn more about this business? Send them a direct inquiry.
BACK TO SCHOOL
The goal of the Early Childhood Center is to set each child on a path to success through educational and life skills. The developmentally appropriate program balances each child's individual needs. Some goals include: developing positive self-esteem, stimulating curiosity, developing critical thinking skills, encouraging social interaction, and gaining an understanding of Judaism. At the ECC, children learn through discovery; multi-sensory, child-centered, organized experiences; and rich adult-child interactions. Classes for 2's, 3's, and 4's, plus flexible options extend the day. In addition, half and full day alternatives, infant/toddler classes, and more are offered.