More fun than you ever imagined! Rosenthal JCC summer camps and children's programs combine creativity and outstanding staff for unforgettable experiences!
JCC Camp

Discovery

provides swimming twice daily, door-to-door transportation, and excursions for older campers so that your child can discover all the fun of summer!

JCC Camp Bear Ridge

offers the nurturing exploration that preschoolers thrive on, both indoors and out.
JCC Preschool provides a stimulating and enriching program where children develop socially and academically.

JCC After School Program

offers stand-alone classes and a full-service childcare program.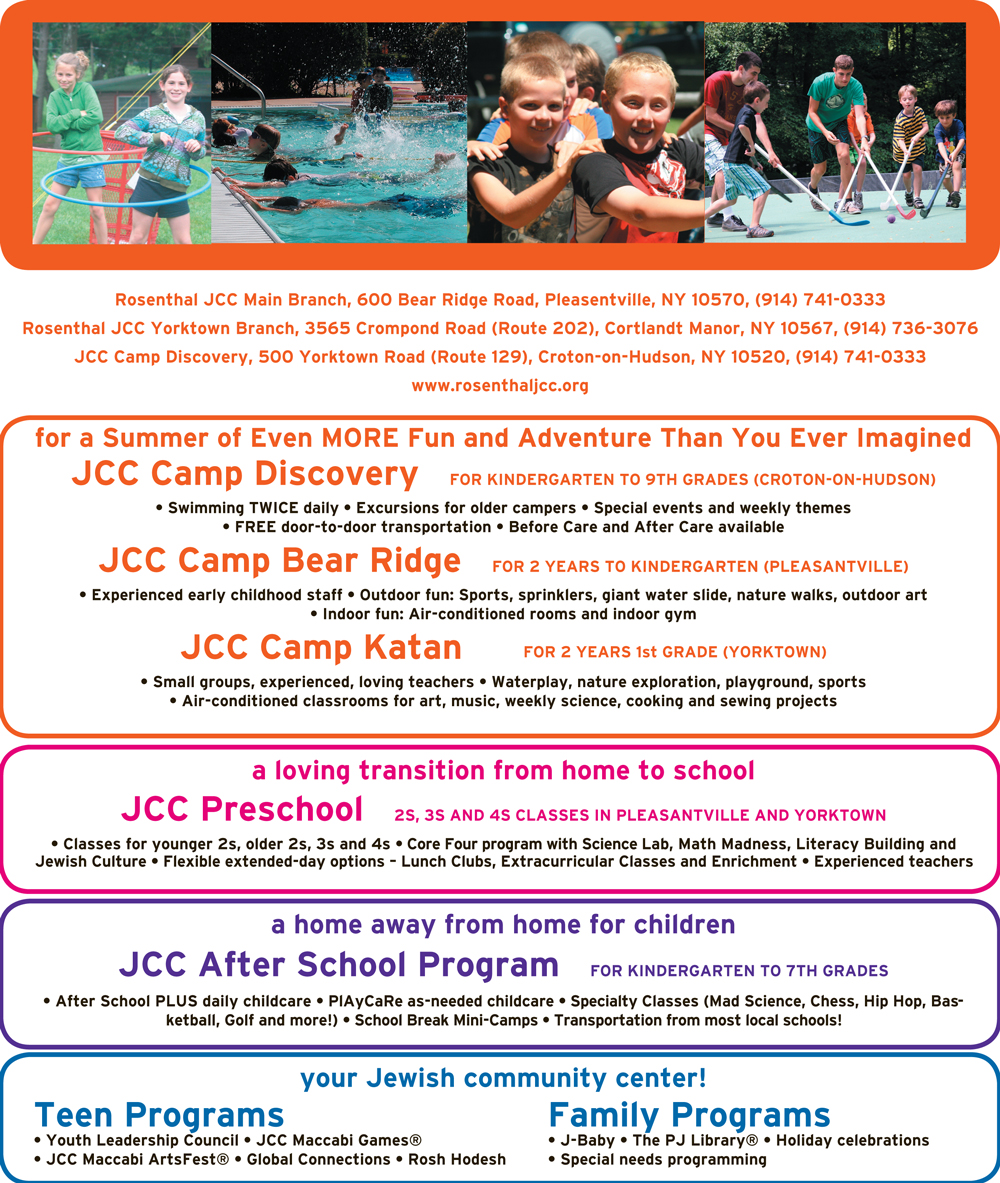 Want to learn more about this business? Send them a direct inquiry.
BACK TO SCHOOL
Rosenthal JCC preschools focus on growing the whole child, mind and body! In a nurturing and stimulating environment, we provide activities and individual attention that encourage each child's uniqueness and help prepare children for school and beyond. Classes for 2s, 3s, and 4s, plus flexible options extend the day. Mommy & Me and FREE Friday Parent-Child Play Dates make days fun even before children are ready for school.