| | |
| --- | --- |
| Westchester Reform Temple Early Childhood Center | |
Want to learn more about this business? Send them a direct inquiry.
CAMPS-TRADITIONAL
Westchester Reform Temple's "Summer Play Place" offers young children a unique summer experience. Our professional staff provides arts and crafts, water play, stories, games, athletics, a special activity room, and snacks within a nurturing and loving environment. The program is enhanced by specialists in music, movement, and nature, with an exciting theme each week. Camp runs seven weeks, Monday-Friday, 9am-1pm, for children entering the 3s and 9am-2pm for children entering the 4's in September. Children bring lunch for the 3s and 4s. Classes available for children entering the 2s in September.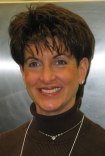 Susan Tolchin, director of the Early Childhood Center, is in her 11th year at Westchester Reform Temple. Sue received her B.A. in elementary education from Russell Sage College in Troy and has a master's degree from Teachers College, Columbia University. Sue's philosophy is "preschool should be a nurturing environment promoting self-confidence and independence." The WRTECC curriculum explores math concepts, reading and writing readiness, art, music, and Jewish learning, from Hebrew to challah baking. Class options: ages 2 through 4-5 years. Summer play place and camp option.