2781 Shell Road Brooklyn, NY
MatchPoint NYC is your sports and fitness destination for the entire family. Spread across 120,000 sq. ft., our premier health and fitness complex features a cutting edge tennis facility that includes 9 indoor tennis courts. Additional features inclu...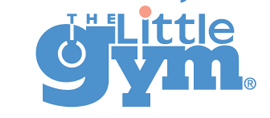 8681 18th Ave. Brooklyn, NY
For every stage of your child?s development-from four months to 12 years-The Little Gym offers a diverse line-up of Core Season and Summer Session programs filled with movement, music, learning and laughter. From week to week and from year to year, o...
51 North 1st Street Brooklyn, NY
Come take ACTION classes or book a party at the STREB Lab for Action Mechanics (SLAM) the home of MacArthur Foundation "Genius Award" winning Action Architect Elizabeth Streb and the STREB Extreme Action Company. ...