34 Sunny Ridge Road Harrison, NY
Attending a meeting with the Committee on Special Education can be scary for any parent when their child is suspected of having a disability that can make learning more difficult. When parents attend a meeting with the Committee on Special Education,...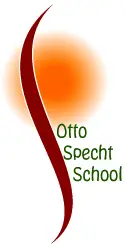 260 Hungry Hollow Road Chestnut Ridge , NY
At the Otto Specht School, we work to discover each child's path to lifelong learning, offering a variety of educational programs designed to meet the needs of students with developmental delays, social and sensory sensitivities, and learning challen...

75 Brook St. Scarsdale, NY
The best one-on-one reading tutoring program in Westchester for K-12th grade. Our revolutionary reading program will teach any child to read, even children diagnosed as learning disabled, dyslexic, or with ADD or ADHD. Whether your child is reading a...