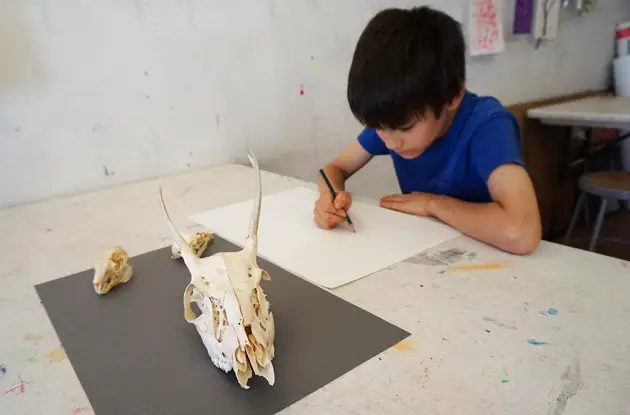 10 Things to Do in Park Slope with Kids
Get family activities sent to you
Get things to do with your kids
Delivered right to your inbox
Private Picassos
237 5th Ave.
Offering art classes for adults and children as young as 18 months, Private Picassos aims to refine students' fine motor skills and art techniques, as well as boost self-confidence and improve verbal and visual vocabularies. The studio focuses on more than just arts and crafts. The goal is to have all of the art teachers instill elements of the fine arts so students leave with a better appreciation of the arts, as well as of their own thoughts and abilities. Though the program is offered throughout the tri-state area, the Park Slope location is home to the Art Studio and Shop, which is suited for Drop-In Art Projects, classes for all ages, birthday parties, and unique retail items.
Taro's Origami Studio
95 7th Ave., Second Floor
In a venture to spread his love and joy for the origami culture around the globe, Taro Yaguchi started with a simple paper airplane and has since expanded into two studios, the first being in Park Slope and the second being in Oakland, CA. Taro's Origami Studio aims to create an environment in which freedom of expression is encouraged through origami folding with hands-on corners, classes, and workshops for all levels and ages. Though no experience is required, it is recommended that students be at least 5 years old to take one of the 45-minute classes, offered Tuesdays-Saturdays.
Tiny Scientist
1624 8th Ave. (and Windsor Place)
With a mission to bring out the inner scientist inherent in every child, Tiny Scientist offers hands-on and minds-on classes for children to understand scientific principles, build vocabulary, work together, and engage in scientific discussion. Classes are available for children in pre-K through fifth grades, and their days are packed with tons of learning activities.
Main Image: Children can take drawing classes at Brooklyn Design Lab in Park Slope, in which they'll practice drawing based on still life.
Credit: Courtesy Brooklyn Design Lab
Want more content like this? Receive our Scoop packed with great ideas