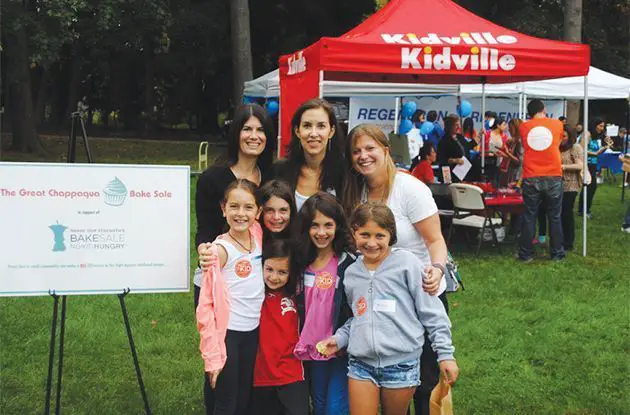 Baking a Difference in Chappaqua
Great Family Activities Sent to You!
The Best Holiday Activities Sent to Your Inbox!
Delivered right to your inbox
In addition to a variety of baked goods, the bake sale featured a raffle with 19 prize packages, worth a total value of $21,000, including two tickets to see LIVE! With Kelly and Michael in NYC.
The Great Chappaqua Bake Sale is consistently recognized by Share Our Strength as a "Bake Sale Rock Star" and was nominated this year for a leadership award from the organization.
Share Our Strength consistently recognizes the Great Chappaqua Bake Sale as a "Bake Sale Rock Star," and it nominated the sale for a leadership award earlier this year. For more information about Share Our Strength or to make a donation to the No Kid Hungry Initiative, visit nokidhungry.org.
Main photo: Top (left to right): Allison Spiegel, Holly Blum, and Jessica Reinmann; bottom (left to right): Rebecca Blum, Charlotte Spiegel, Sophia Spiegel, Molly Reinmann; front: Jenna Blum
Want more content like this? Receive our Scoop packed with great ideas