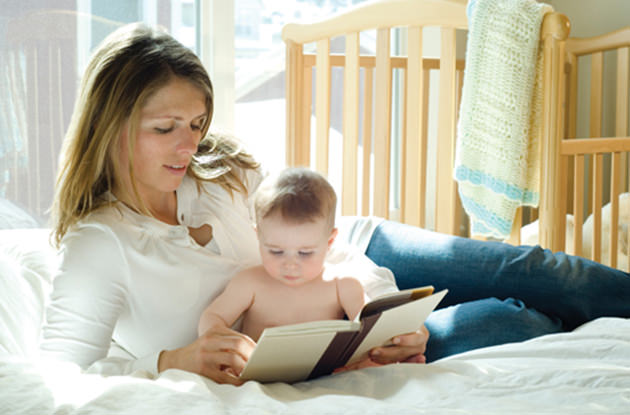 4 Proven Benefits of Reading Out Loud to Your Baby
Get kid-friendly activities sent to you!
Get the Best Family Activities
Sent to You Weekly!
Read to your baby and do so regularly. Open a book and you'll open doors for future successes. In the words of Dr. Seuss: "The more that you read, the more things you will know. The more you learn, the more places you'll go."
Did You Know?
• In addition to reading to your baby, simply narrating your daily activities to your child can also help expand his vocabulary. Talking, singing, and rhyming to your baby can help enhance the parent-child relationship while also setting the stage for future communication skills.
• Almost 90 percent of a child's brain is developed by age 5. Your facial expressions, your voice, your touch—everything you do and say in front of a young child—helps your child learn.
• As children grow beyond the baby years, a transition occurs from "learning to read" to "reading to learn." Because kids are learning phonetic combinations at school and exploring reading more on a practical side, the love of reading is best fostered at home and supported by you, the parent.
Colleen D. Multari, LMSW, is director of early learning at The Early Years Institute in Plainview. The Early Years Institute educates parents, professionals, and the public about the importance of children's early years on their development, bringing together community leaders to make bold investments in young children to give them the best start in life.

RELATED: Find a Great Nanny for Your Kids on the Mommybites Nanny Board

Also see
Visit nymetroparents.com/10-reading-tips for advice on making story time special and fun.
For specific tips on how to raise a confident reader, from baby to age 7, go to nymetroparents.com/raise-readers.