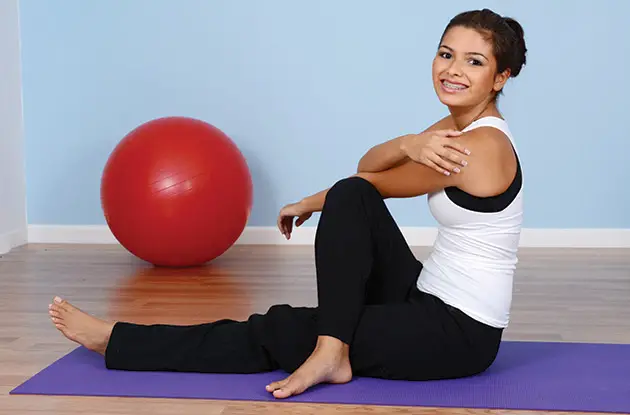 5 Ways to Help Your Teen Have an Active and Healthy Lifestyle
Get kid-friendly activities sent to you!
Get the Best Family Activities
Sent to You Weekly!
Help your child develop a structured weightlifting plan to master his own body weight. Also, keep it simple! When a kid is young and new to lifting, even lifting one weight off the floor will help him get stronger, according to Palmer.
Make sure she loves what she's doing.
Forcing your kid to work out in a way she doesn't find enjoyable can be the easiest way to make her hate exercising, Palmer warns. Instead of making her go for a run when she really doesn't want to, find out what she loves and integrate it into the exercise plan. If your son loves football, center his workout on the sport.
"A workout doesn't need to be bound to the constraints of a gym," Palmer says. "Take your daughter to the field, invite her friend, and make it a competition. Make it fun but add a challenge so she gets the cardiovascular benefit as well."
Lead by example.
"A lot of kids come to me and say, 'my dad wants me to go to the gym but he doesn't really do it so I don't really think it's that important,'" Palmer says. Parents are the strongest influence on their children. Go for a jog with your son, he suggests. Take your daughter to the gym to show her you are doing what you want her to do. If you are implementing healthy eating and exercise habits in your own life, it will not only be easier for your teen to do so, but he just might want to.