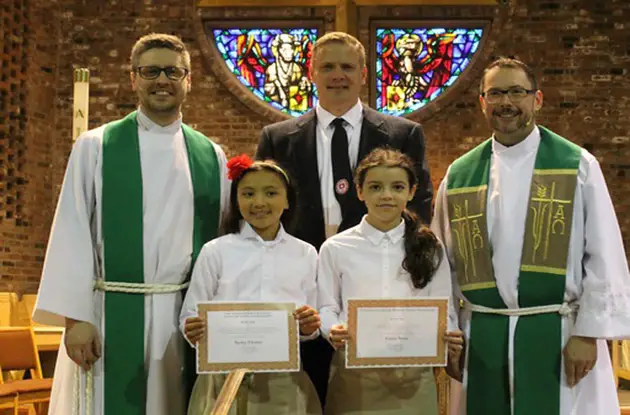 The Chapel School Awards Two Fifth Graders with Scholarships
Get kid-friendly activities sent to you!
Get the Best Kid-Friendly Activities
Sent to You Weekly!
"Sasha Thorne truly has a heart of giving and exemplifies the spirit of kindness seen throughout our Chapel School student body," says Michael Schultz, principal of The Chapel School. "She is a worthy recipient of this wonderful award and I was pleased to present it to her on behalf of the Kinghan family."
Claire Story was awarded the Librarian Sharon Peterson Literacy scholarship, an award to honor the legacy of a beloved librarian of the Chapel School, given to a deserving student who excels in reading and literacy.
The Literacy Scholarship is being funded through The Blue Ribbon Foundation.
The Blue Ribbon Foundation funds the goals of tuition assistance, technology, advance science and mathematics initiatives, and the arts and language offerings at The Chapel School. Visit the Blue Ribbon Foundation website for more information, or call board member principal Michael Schultz at 914-337-3202 (1002).