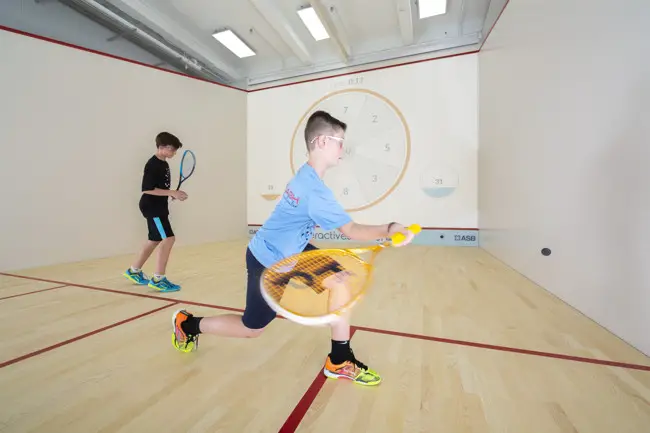 MSquash Port Chester Welcomes Interactive Squash Courts
Get can't-miss family activities sent to you!
Get the Best Family Activities
Sent to You Weekly!
"We want to accelerate athletic development through technology. Whether young kids, top athletes, or adults, everyone works better with increased focus, motivated by accurate and data-driven feedback," says Cauwels.
Known as one of the most innovative coaches in the world, Moxham is all about using visual feedback and fitting learning styles to each individual athlete. He is not only refered to as the 'squash athlete whisperer', he also designed a brand new glass floor court on which he accelerates the improvement of athletes in a way no other coach is known to do.
MSQUASH
956 GRANT AVE
9788957016
msquash.com