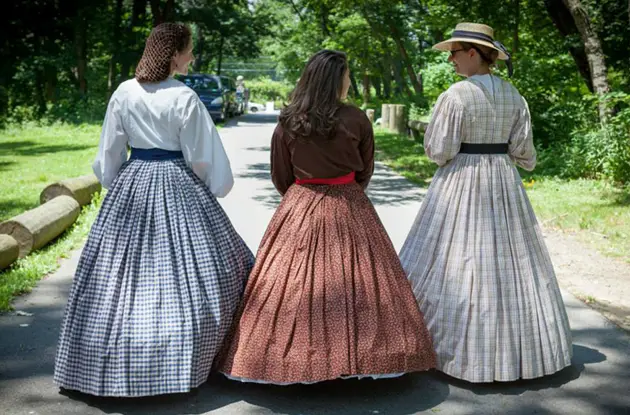 Family Outing: Bartow-Pell Mansion Museum
Get kid-friendly activities sent to you!
Get the Best Kid-Friendly Activities
Sent to You Weekly!
The First Friday! Program, which takes place on Fridays April through December (5:30-8:30pm), is a partnership between the mansion and the Bronx Seaside Trolley that allows visitors to explore the museum, enjoy live music and refreshments, and then board the free trolley to explore City Island.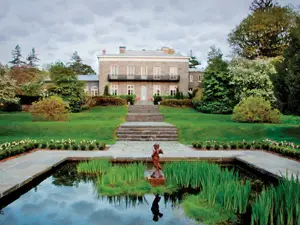 The formal terraced garden behind the mansion was designed by prominent architects William Delano and Chester Aldrich in 1914.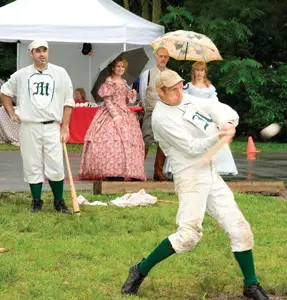 Annual Activities
In late July or early August each year, interested visitors can participate in a volunteer restoration workshop, where they will spend a week working on restoration projects throughout the mansion. The museum hosts a summer program for children called BPMM Adventures: Summer Sessions, featuring two weeklong programs for children ages 6-9 who are interested in doing crafts and activities related to the museum and history of the area. An annual Easter egg hunt is held in the spring, an 1864-style baseball game on Father's Day weekend (pictured at right), regular crafting workshops, plus a winter holiday family day in December.
Details
Address: 895 Shore Road, Pelham Bay Park, Bronx
Hours: Mansion open year-round, Wednesday and Saturday-Sunday, 12-4pm; Carriage House open April-October; gardens/grounds open 8:30am-dusk daily.
Admission: Mansion: $5; $3 students and seniors; free for children younger than 6. Admission to the gardens/grounds is free.
For more information: 718-885-1461 or bpmm.org