Family Outing: Fort Montgomery State Historic Site
Plan Epic Summer Outings - Get Activities Sent to You!
Summer Family Fun Ideas
Sent Every Weekend
Year-Round Extras
Several easy hiking trails stem from the grounds: Take the Twin Forts Trail toward the nearby Bear Mountain Trailside Museums and Zoo (the former site of Fort Clinton) or meander down the Popolopen Trail toward Torne Mountain.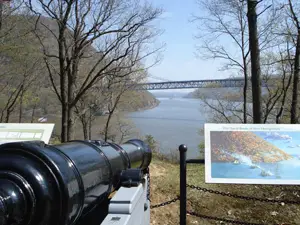 A stroll around the grounds, overlooking the Hudson, features a self-guided tour of the fort's remains; a quick trip around could take about 20 minutes, while a more leisurely pace will afford you about an hour among the remnants.
On late spring and summer weekends, the fort hosts living history demonstrations complete with costumed interpreters and musket and cannon firings (featuring the fort's pride and joy, a 32-pound cannon named George).
www.palisadesparksconservancy.org/historic/18
---
Want more content like this?
---