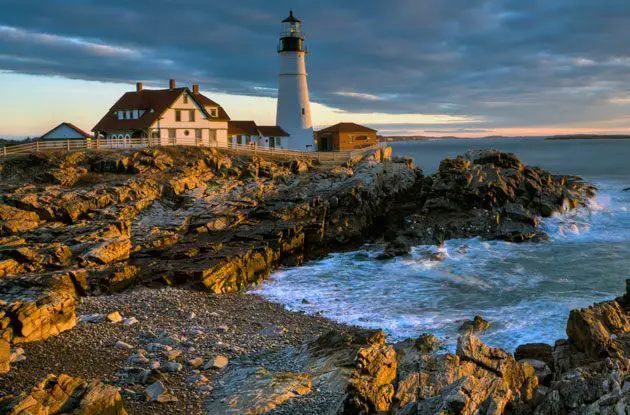 Family Travel: Maine's Kennebunk Region
Indoor Activities for Kids
Indoor Activities for Kids
Get at-home fun ideas
One of the major appeals of the Kennebunks are the incredibly welcoming resorts. A staple of this inn tradition is the 127-year-old Nonantum Resort, where families can enjoy unique lodging with adjoining rooms that are big enough to house the entire brood. Rest assured that guests will get a good night's sleep even though they are staying at a busy family resort: The Nonantum has quiet hours from 11pm-7am, thus assuring that the older kids do not get too rowdy when mom, dad and the little ones are trying to get some shuteye.
Sunday through Friday until Labor Day there is a fun-filled activities schedule from 7:30am-9pm. The majority of the activities, including treasure hunts, mat Pilates, core conditioning, guided hikes and the "Kids' Hour of Fun" cost a minimal fee. However, many of the activities, such as, the S'Mores Sing-Along, Movies Nights, Family Limbo, Poolside Bingo, Tug O' Fun and other lawn games are free of charge.
On the Water
Make sure to take advantage of the Nonantum's Marina on the Kennebunk River. Simply rent a kayak and spend the day paddling and exploring the banks, inquire about hopping on board one of the boats that calls the Marina its home. Take a ride on the Rugosa, a lobster boat that offers a hands-on approach to lobstering. The tide on the Kennebunk River is intense (there is a 13-foot difference between high and low tides!), but if the weather is nice you should be able to venture off the river for a coastal excursion into the waters of the Atlantic. A one-and-a-half-hour ride on the Rugosa is $30 per adult, $20 per child.
If you prefer sailing, the Pineapple Ketch is the vessel for you. Accommodating up to 12 people, this sailboat lets its guests get involved as they haul lines and take a turn at the helm. If you're not a sailor, be at ease and enjoy the seawater breeze. A two-hour sail on the Pineapple Ketch is $40 per person.
Finally, if you wish to do some deep-sea fishing, contact Tidewater Fish Charters. The crew customizes each charter to fit the skill of the guests, so don't worry about bringing the kids. A two-hour trip including everything from fly-fishing to light tackle fishing is $200. And if you require longer, four-hour and full-day charters are also available.
Can't Go Now?
While there are tons of things for the family to do in Kennebunkport and at the Nonamtum during the warmer months, December hosts the annual Christmas Prelude, a 10-day event that features tree-lighting ceremonies, a live nativity, bonfires, craft fairs, appearances from Old St. Nick and parades. The celebration is huge and growing bigger every year, with 2010 marking the Prelude's 30th Anniversary.
For more information on the Kennebunk region, visit www.visitthekennebunks.com.