Have Yourself a Budget-Friendly Holiday - Top 10 Toys Under $20
Get can't-miss family activities sent to you!
Get the Best Family Activities
Sent to You Weekly!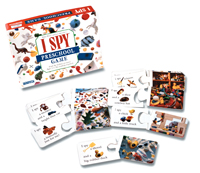 Blocked: Nuts and Bolts is just one of the many wonderful imagination-inspiring and stimulating toys from PlanToys, a truly "green" company.  The look and feel of the wooden shaped pieces, along with their movement and variation, encourages creativity and holds toddlers attention as well ($15). www.plantoys.com.

     Rocket Launch: What kid doesn't love rockets? With the Stomp Rocket Ultra, all you have to do is stomp down on the launch pads and the foam rocket shoots high into the air.  It's easy — and completely satisfying! The best part? Because each rocket is made of foam, no one will get hurt. ($15). www.stomprocket.com.

     Plug and Play: Jakks has done it again with Plug N' Play TV Games, handheld game consoles that plug directly into the TV. You can find golden oldies like Pac-man, Pong, and Breakout, as well as today's most popular characters, like SpongeBob and Dora the Explorer. Just plug them in and you're ready to roll. This one is great for adults who act like kids, too! ($14.99-$19.99). www.jakkstvgames.com.
 


    CAT SCHWARTZ, eBay's Gadget and Toy director, is a tech expert known for her commentary on the hottest toys and gadgets and how to use them. Cat appears regularly on NBC's "Today" show and has also been seen on "Rachael Ray" and "Fox & Friends." In addition, she serves as an early childhood development expert on VTech's Advisory Council, offering advice to parents raising kids in the digital era. For more of Cat's tips and insight, visit www.ebayinsiderblog.com.