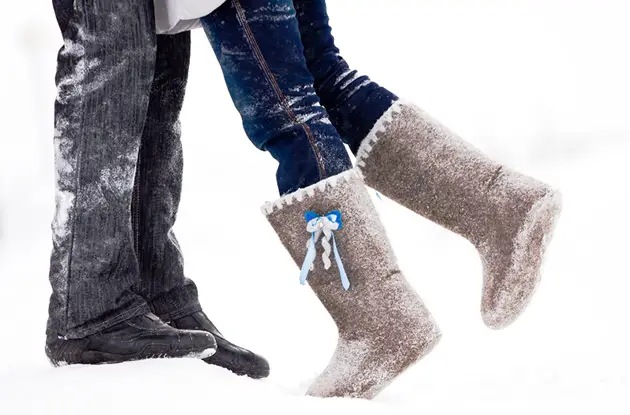 Keeping the Romance Alive
Get can't-miss family activities sent to you!
Get the Best Kid-Friendly Activities
Sent to You Weekly!
1. Put your mate first every day.
When one of you walks in the door, immediately greet each other (not the little kids or your computer first). Or, if you see your kids first, greet them, but don't stop there. Find your spouse. A gentle touch on the shoulder with a simple "hello, how was your day?" warms up the night. If you're on the phone when your mate gets home, end the
conversation. Yes, your spouse's arrival takes priority over others.

2. Say "good morning," and "good night" to each other every day.
These statements bring to mind that it is a good day or night because you are together and with your special someone. Not surprisingly, in our online research we found that 25 percent of couples don't consistently say goodnight to each other, and of those, 70 percent had thought about breaking up in the prior year.

3. Highlight your mate's positive character traits.
Pick one out every day, and if you think that's difficult, simply look for the little things. Make comments such as, "I love you for (fill-in-the-blank)." As an example, one day I told my husband, "I love you for leaving a new tube of toothpaste on the bathroom sink for me to use. That was really kind." And one of my favorite compliments (which my husband knows) is to hear him say some variety of, "You are such
a good mother because you have so much patience with the kids." Interestingly, in our research, when we asked people whether they'd prefer their mate to compliment them for being good-looking (a visual compliment), or kind (a character compliment), 84 percent answered "kind."

A positive daily communication routine is the way to keep love alive when you don't have time for a vacation or a hand-in-hand sunset walk in the park. For romance to thrive during child-rearing years you have to choose it, or lose it.


Our monthly relationship columnnist Laurie Puhn is a Harvard-educated lawyer, couples mediator, and bestselling author of "Fight Less, Love More: 5-Minute Conversations to Change Your Relationship Without Blowing Up or Giving In," who frequently appears on CNN, "Good Morning America," and "The Early Show" to offer relationship advice. She lives in Westchester with her husband and two children.