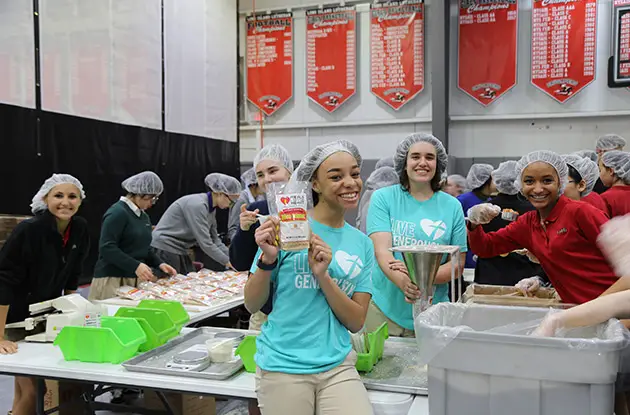 Long Island Lutheran Middle and High School Meal Packing Event Packs Over 300,000 Meals for Food Pantries and Haiti
In total, LuHi has raised over $72,000.
Get After-School Activities, Family Fun, & More!
Hand-Picked Family Activities
Sent Every Weekend
In total, LuHi has raised over $72,000 with the assistance of contributions from businesses and families including The Hallock Family, Tom and Dell-Ann Benson, Friends of the Bid-for-Kids Auction, Henry Schein, the Stanley and Marion Bergman Charitable Fund, and SLA Manhasset.
We invite the community to join us next spring and be part of the 2019 LuHi Meal Packing Event! For further information contact Meal.Packing@luhi.org.
Long Island Lutheran Middle & High School
131 Brookville Road
516-626-1700 x582

luhi.org
---
Want more content like this?
---