Introducing the Mascots for the 2012 London Olympics
Get fall activities sent to you
Get things to do with your kids
Delivered right to your inbox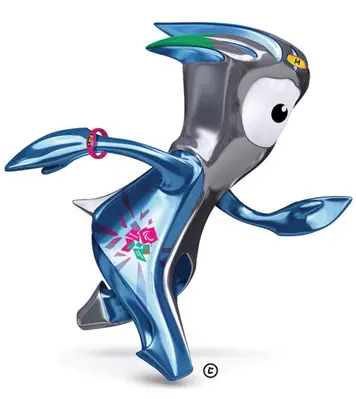 Mandeville
Mandeville is the proud Paralympic mascot for London 2012. His name derives from Stoke Mandeville Hospital in England, which inspired the birth of the Paralympic Games after hosting the International Stoke Mandeville Games for Paralympic athletes.
Mandeville dons a stopwatch on his wrist to mark his best time in the games, and his helmet-shaped head boasts the agitos, the symbol for the Paralympic Games with the colors blue, red, and green. Like his buddy Wenlock, Mandeville is ready to capture the Paralympic games with his camera eye.
Since modern-day Olympics demand modern means of communication, follow Wenlock and Mandeville on Twitter for contests, giveaways, cool chitchat, and Olympic observations.
Want more content like this? Receive our Scoop packed with great ideas