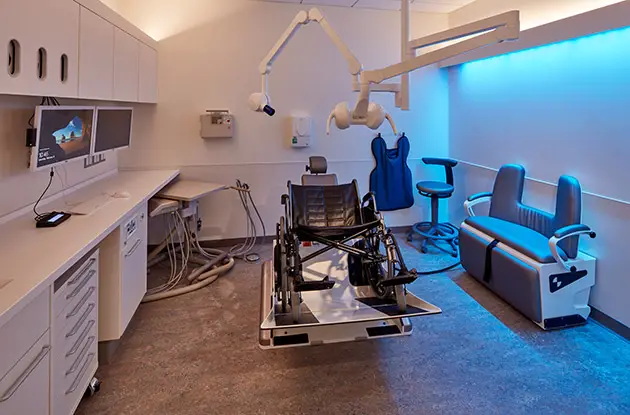 NYU College of Dentistry Opens Oral Health Center for Individuals with Disabilities
Nearly 1 million New Yorkers have a disability, and NYU aims to make it easier for those individuals to acquire the dental health care they need.
Get family activities sent to you
Get things to do with your kids
Delivered right to your inbox
Ronald Kosinski, DMD, clinical director of Oral the Oral Health Center for People with Disabilities and clinical associate professor at NYU College of Dentistry, will lead the center. His team consists of multidisciplinary faculty, a nurse practitioner, a nurse, a social worker, three patient-service representatives. a clinical manager, and a patient care coordinator.
Main Image: NYU Dentistry's Oral Health Center for People with Disabilities features nine spacious patient treatment rooms, including one with a reclining wheelchair platform that allows patients to be treated in their wheelchair instead of being transferred to a dental chair.
Courtesy NYU
Want more content like this? Receive our Scoop packed with great ideas