New & Noteworthy-February's 'It' Products for Kids & Parents
Get can't-miss fall activities sent to you!
Get the Best Fall Family Activities
Sent to You Weekly!
Out, Out D@*! Blood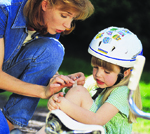 For many kids, the worst part about a cut is seeing the blood.And for many parents, the worst part is hearing their child cry about said blood. BloodSTOP is a gauze pad that forms a gel to stop bleeding in under a minute. After a hour, you wash the gel off with water and apply a bandage. BloodSTOP can also be used for nosebleeds.Ten in a package, $14.99 at www.amazon.com. Get more info at www.lifesciencePLUS.com.
Let There Be Light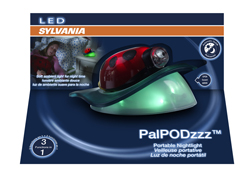 A nightlight in your child's room may scare away monsters, but then there's the hall, the bathroom, and maybe the rest of the house.The new PalPODzzz™ Portable Night-Light is both a nightlight and a rechargeable flashlight, so it can help a kid who is potty trained find his way to the toilet. And since it works on both electric and battery power, it serves as a backup light in a power failure. In ladybug or rocket ship designs, $19.99 at Home Depot or www.sylvania.com.
More From Your Photos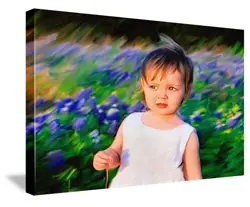 Canvas on Demand is the latest way to showcase your photos, and makes a great Valentine's present. The company takes a high-res image (1 mg or larger) or a crisp photograph and prints it on canvas. These works of art start at $59 for an 8 by 10-inch print, and can get much bigger (and more expensive). Great for last-minute gifts; they ship within four business days