New & Noteworthy: January's 'It' Products
Plan Epic Summer Outings - Get Activities Sent to You!
Never Hear "I'm Bored!"
Activities Sent Weekly



WARMTH FROM HEAD TO TOE
   SmartWool products are known to provide perfect warmth, with no itch, for kids and adults.  Now babies can enjoy the socks, and have comfy toes all winter long.  Sizes 6-24 months, $15.95 at www.smartwool.com.  Shred Alert has colorful hats little kids won't yank off. An adjustable cord 'locks' the hat on, and the soft polar fleece might even make them forget they're wearing a hat.  The Kids Hippy Beanie, in blue, black and red, is $24 at www.shredalert.com.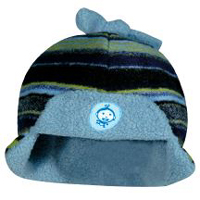 GIVING KIDS A BOOST
   Little kids can sit up in a big chair, like everyone else, with Kaboost, an ingenious chair booster that raises the chair from the bottom.  The plastic Kaboost can be used on most four-legged chairs, and folds up so it can be carried to grandma's or a restaurant that doesn't have booster seats.  It has two height adjustments, and stays attached to the chair.  At Buy Buy Baby, Kidfresh, Mini Jake, or at www.kaboost.com; $39.95.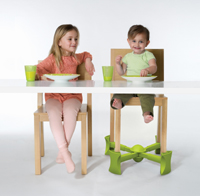 CLEAN BUT NOT DRY
   If you use a hand sanitizer frequently, you may have noticed your hands dry out.  Most sanitizers are made with alcohol, but Hanclens is alcohol-free.  And since little kids have gotten sick from licking their hands after using an alcohol-based sanitizer, Hanclens is safer.  $9.95 at Costco, for a pack with three 8oz. containers and a 2oz. travel bottle. It's also sold at www.woodwardlabs.com.
---
Want more content like this?
---