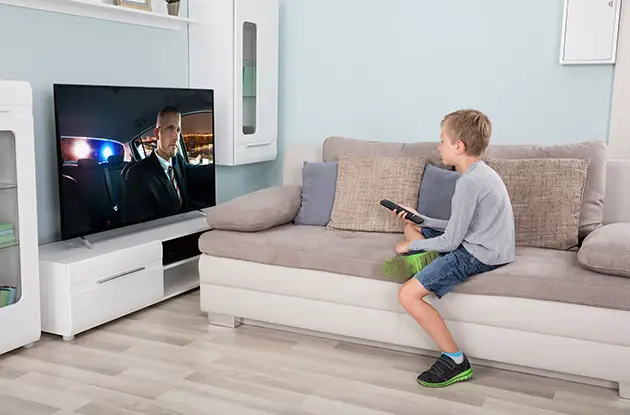 New Study Shows a Correlation Between Media Use and ADHD
Get fall family activities sent to you!
Great things to do with your kids
Delivered right to your inbox
Because sleep deprivation can affect one's attentiveness, it's important to consider your kid's sleeping patterns if you're concerned about whether or not your child has ADHD because of their digital media usage.
Dr. Schwartzberg recommends limiting the amount of time spent on screens to one-hour intervals with 10-minute breaks in between. This means parents should monitor time spent using electron devices including computers, cell phones, and televisions, especially around bedtime when screen usage can cut into your child's sleep.
"ADHD is a common condition that is usually over-diagnosed or misdiagnosed," says Dr. Schwartzberg. "It requires a clinical diagnosis based on multiple symptoms. Just because a child is inattentive doesn't mean he's got ADHD. The challenge is sorting out the diagnosis based on the patient's history and psychological and neurological testing.
Want more content like this? Receive our Scoop packed with great ideas