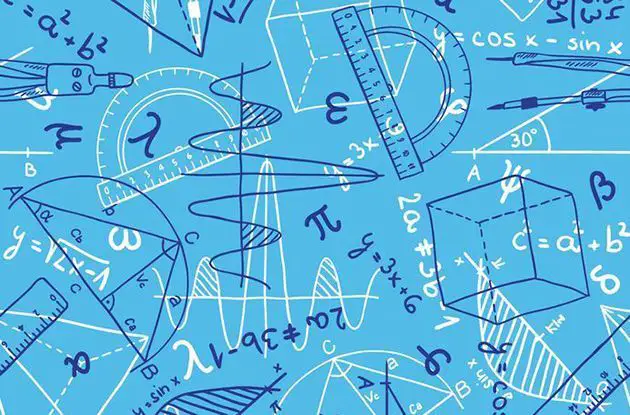 Old Dogs, New Math: Homework Help for Puzzled Parents
Get can't-miss family activities sent to you!
Get the Best Kid-Friendly Activities
Sent to You Weekly!
RELATED | 10 Fun & Educational Learning Apps for Kids
As a parent, it is important that you learn about the new techniques. The ones you really need to know are the partial products or grid method for multiplication, the partial division or grouping method for division, and the notion of the number line and how it is used. There's also some unfamiliar terminology that you'll want to get familiar with, because children are now having to learn and use terms like decomposing and array.*
You can at least take comfort from the fact that while some of the techniques being used in school today may have new names, such as the compensation method, the techniques themselves are ancient. Indeed, some of them predate the techniques that you learned at school yourself. The Romans and Egyptians used a form of decomposing to add numbers quickly, and now your children are doing it too. Don't be blinded by the jargon that goes with all of these new methods - the principles are very straightforward, and very old.
And the other good news is that, as children progress up the mathematical ladder, all of the techniques eventually join up with the ones that you did at school. Once they are confident in multiplication, for example, your children should be doing long multiplication calculations just like the ones you are used to.
How can I encourage my child to enjoy math?
Much of your child's enjoyment and development in math will depend on the experience they have at home. You should praise your children for the effort they put into the math, rather than for being "smart" or "quick."
An ideal time for giving feedback is when you are working through your child's homework together. When a child gives a wrong answer to a math question, it's tempting to immediately tell them they have made a mistake and to then explain the right answer. Resist that temptation. Ask them to talk through how they worked it out, and lead them on until they spot the error.
And when your child gets some math right, ask them to explain their work then, too! This gives you a chance to check their reasoning (sometimes people come up with the right answer for the wrong reasons), but it does something more important, too. If you only ask for an explanation when they get the question wrong, they begin to associate being asked to explain with failure, and so will start to clam up rather than reveal their mistakes. As a parent, you don't have a hope of helping them to reason if they won't reveal their thought processes.
Be tolerant of your child getting stuck. It's very easy when working one-to-one to think, "I have to get the point across." Learning does not happen in an instant. Taking a break, coming back to something the following day, or leaving it for a week or so can do wonders for understanding - and tempers.
Above all, never describe yourself as "hopeless" at math. This is our biggest "don't." If you show interest in math, your children will become curious too, and by talking about and playing with math as a natural part of your daily life rather than it being something that's only done under duress when sitting at the table doing homework, your child is bound to enjoy it more.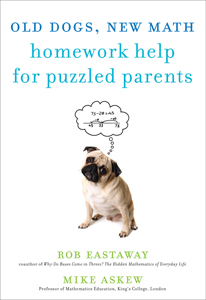 Excerpted from Old Dogs, New Math: Homework Help for Puzzled Parents, copyright © Rob Eastaway and Mike Askew, 2010. Published September 2010; reprinted by permission of the publisher, The Experiment, LLC.
*"Old Dogs, New Math" teaches all these concepts in easy-to-follow and specific ways, and has a helpful glossary to help you with particular terms that may cause you concern.

Also see: Educational Gift Ideas for Kids