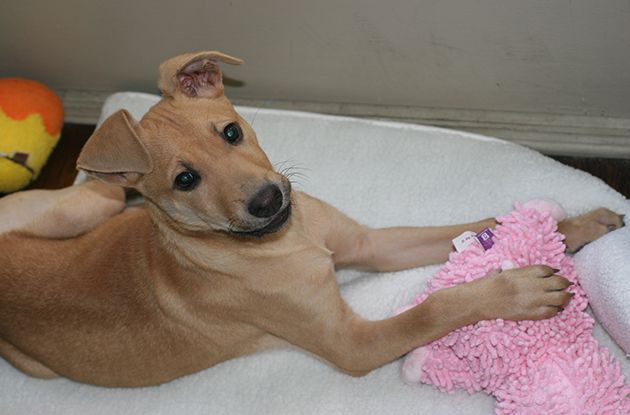 Operation ResCUTE "Paws" it Forward
Get kid-friendly activities sent to you!
Get the Best Kid-Friendly Activities
Sent to You Weekly!
Through Operation ResCUTE, Laurie made it her mission to change the conversation about adopting a rescued pet. She decided to develop a series of children's books written from the dogs' point of view in order to encourage young readers to empathize with less fortunate animals. All of the profits from the book, which is sold as a set with a plushy Jingles toy and Operation ResCUTE stickers, will go to selected animal shelters nationwide.
Operation ResCUTE runs an ongoing contest to choose the shelters which will receive donations. Recipients are chosen based on stories of the courageous efforts submitted by families of rescued dogs around the country.
Another important aspect of the project, says Laurie, is that becoming a resCUTER empowers kids to feel like they're making a difference.
"Kids know that they have actually helped to save a dog somewhere, and help the dog find a family. I think it's very empowering."
The second story in the series will focus on a resCUTE named Tanner and will be released this summer. A third story is already in the works.
The limited-edition Jingles set is available for purchase on amazon or on operationrescute.com.
As for Jingles, she is happy, healthy, and thriving with her family in New York City, where she is always by Laurie's side.