Products for Kids
Get can't-miss fall activities sent to you!
Get the Best Fall Family Activities
Sent to You Weekly!


Tasty Water

   Get a healthy twist on sugary, high calorie drinks with Twist, an organic water with a bit of fruit juice for flavor.  Twist comes in Lemon, Mandarin White Tea, Mango Acai, Peach, Pomegranate Blueberry and West Indies Lime, and has less than 10 calories per serving.  But more important to kids, it tastes good and may keep them away from the soda machine.  $1.29 at Whole Foods.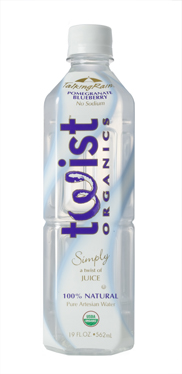 What's for Lunch?

   Food tastes better with a cool lunch box.  Lands End has a puppy, a horse, a polar bear or a ballerina lunchbox, each $24.50 at www.landsend.com.  And Built is solving the problem of kids inexplicably dropping their lunchbox on the way to school.  The Munchlers wearable lunch packs, in Benny the tiger, Lefty the dog, or Meadow the bunny, can be carried like a backpack by kids who don't yet tote books.  $15 at [RP] Ramsey Outdoor Stores [Wp] Foley Tru Value [FF] Whole Foods, Greenwich  [bk] Tarzian West [qp] Gracious Home Warehouse [bap] Kidfresh or www.builtny.com.





Dining at Home


   Skip Hop has cross-pollinated a placemat with a plate and produced Mate, a plate that stays in place on your table and cleans up easily.  The soft plastic (BPA, phthalate and PVC-free) mat holds the plate in place and when you remove the plate, there is a smiley face underneath.  Mates are dishwasher safe and come in orange, raspberry and sky blue, $20 at www.skiphop.com.