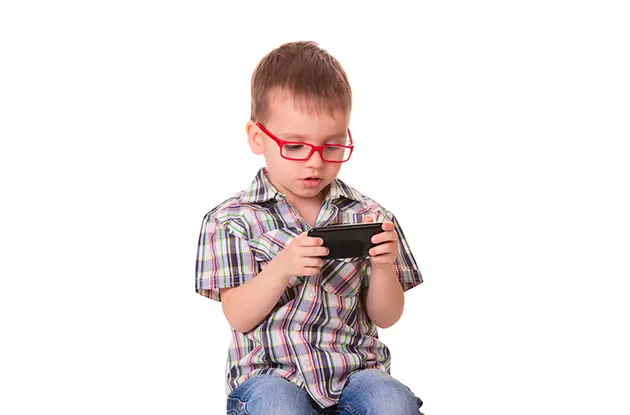 Should Kids Have Cell Phones?
Get kid-friendly activities sent to you!
Get the Best Kid-Friendly Activities
Sent to You Weekly!
Predators Can Use Tracking to Locate Children
Security: Many cell phones now include global positioning software. Some parents think of this as a plus because they can pinpoint exactly where the child (or at least the cell phone) is at any moment. Aside from the question about whether this is the best way to raise trustworthy kids, parents have to consider the fact that other people, including predators, can also use the technology to locate children.
The information on cell phones is also vulnerable, especially if your child has Internet access. Not only can hackers steal phone numbers, passwords and other personal data, they have also started to use cell phones to spread viruses. So far, few companies offer protective software, so tell teens to be wary about what they download as well as what they store on cell phones.
It's Hard to Monitor Kids Irresponsible Phone Behavior
Mischief: Cell phones multiply the opportunities for misbehavior. Kids may be tempted to cheat on tests, send embarrassing photos, or make anonymous or harassing phone calls just because they can. Be sure your child understands that you'll confiscate the phone if it's used to break household or school rules. Remind your child — often — that the phone can't be used to IM strangers or visit websites that are off limits on your home computer. Also, a game that's too violent or a song that's too raunchy for home shouldn't be downloaded to the phone. Most importantly, teens should never use a cell phone while driving. The phones have been implicated in so many accidents that the National Safety Board is considering making it illegal for young drivers to use them.
Teaching Your Kids Cell Phone Etiquette
Manners: Plenty of adults are having trouble figuring out the etiquette of cell phones, so parents shouldn't assume kids know the rules. Among other things, point out that phones should be turned off in places where they will disturb other people, especially movie theaters, restaurants, churches and classrooms. Kids should also avoid prolonged or private conversations in settings where other people will be able to eavesdrop or forced to listen.
Giving a child a phone simply because it will keep her safe is a sweet but naïve idea. The truth is that cell phones put powerful adult options into the hands of young people, and it's up to parents to be sure they are mature enough to handle them.

Main photo: Bigstock/Marsy