St. Jude Children's Research Hospital Gifts that Benefit Kids in Need
Get fall activities sent to you
Get things to do with your kids
Delivered right to your inbox
What kid (and honestly, also what adult) doesn't look forward to a warm mug of hot cocoa after playing out in the snow? Purchase one of these hot chocolate mixes for $10 each or three for $27. Each tasty mix comes in a bag inspired by the artwork of St. Jude patient Trae'von (age 11, acute myeloid leukemia). The mix makes up to 36 ounces of delicious flavored hot chocolate to share with your friends and family. Flavors include Toffee Coffee with cinnamon stick and Candy Cane Fudge with candy cane.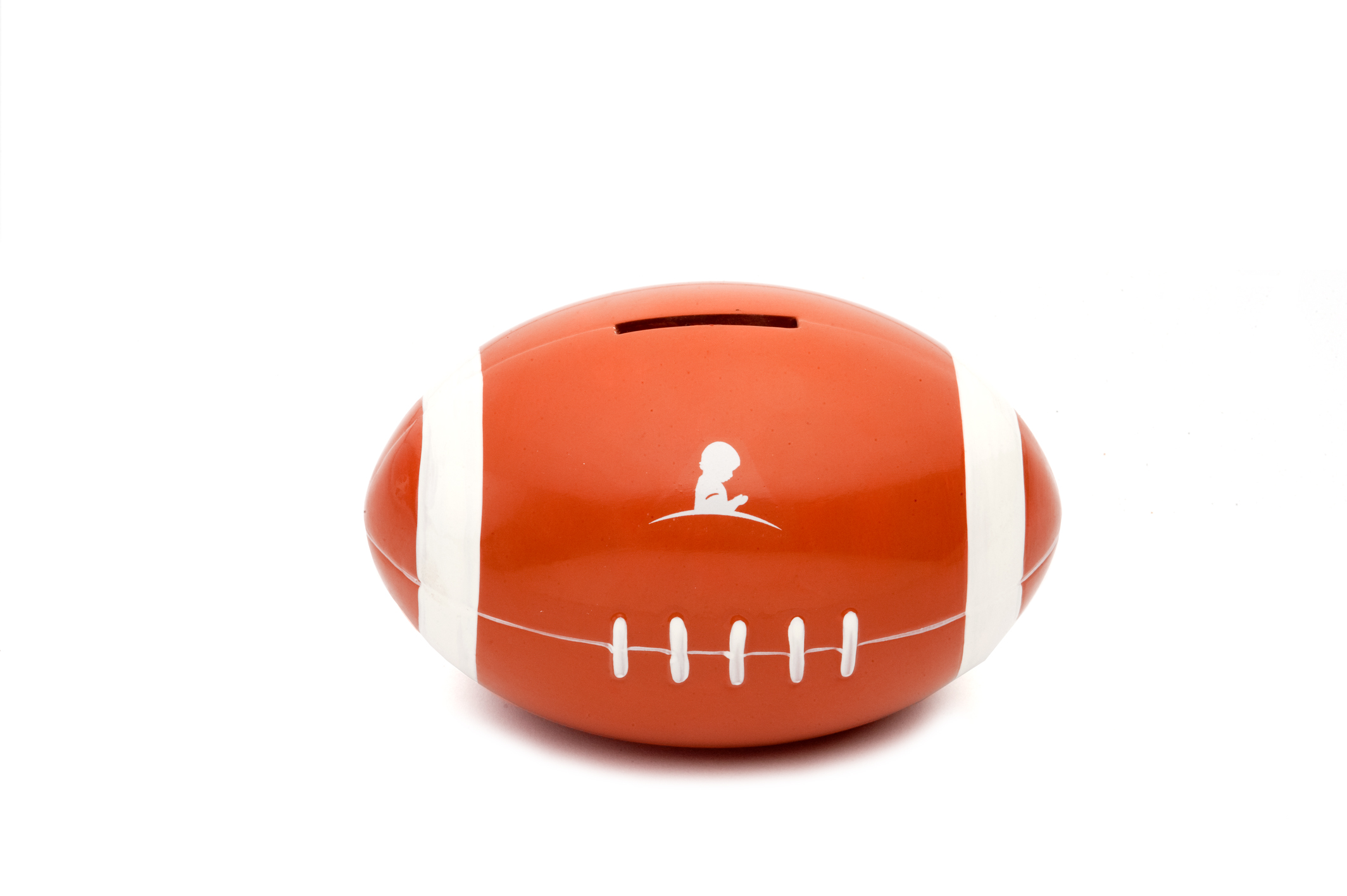 Holiday spending might set you back, but encourage your kids to save with these fun, ceramic sports-inspired banks. $12 each or three for $30, your kids won't mind slipping some of their holiday cash into the their favorite sports ball. The banks come in soccer, basketball, or football shapes.
Your children won't need to be afraid of the dark in order to beg you for this holiday gift. The "Design Your Own" Room Lamp allows kids to display their own artwork or artwork inspired by a St. Jude's patient. For $22, gift givers also receive a free plush with their purchase.
Want more content like this? Receive our Scoop packed with great ideas