Summer Camp: Directors Dish on Parents' Most Common Concerns
Get can't-miss family activities sent to you!
Get the Best Kid-Friendly Activities
Sent to You Weekly!
The camp's counselor-to-student ratio can also ensure safety at all times. For example, New York State requires day camps to have one counselor for every 12 children. "A parent is more prone to believe that a camp that works to provide a safe summer will also work to provide a meaningful and fun summer," says Rabbi Ilan Weinberg, director of Berkowitz Gan Israel Day Camp in Port Washington, NY.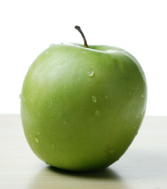 Culinary Choices
Mealtime can also be a concern if children have specific dietary needs, allergies, restrictions, or if they're simply picky eaters. "Most camps will try to provide different options for meals and although they may not customize meals for every child, they're becoming more accommodating for children with allergies," says Nienow, who adds that camp literature will state if the camp is a nut-free, vegetarian-, or vegan-friendly facility. It's also best to ask if the camp is safe for children with airborne nut allergies, if it's not spelled out in the camp's materials.
Some camps approach the food dilemma by offering a variety of options for children to choose from. At Gate Hill Day Camp, they not only have a meal item of the day, they also offer a full salad bar, a yogurt bar, and a variety of fruits, pastas, bagels, and sandwiches. "If campers are picky, that's the easiest way for us to solve it," Male says.
Making Friends
Camp should be a memorable experience and an excellent opportunity for children to make new friends outside of their school environments, but if a child is shy or doesn't make friends easily, camps take varied approaches to solving this age-old dilemma. At Camp Mohawk, the staff pairs up children for projects a
nd encourages campers to help out their introverted peers. "Staff are trained to spot random acts of kindness, reinforce this behavior, and help others learn how and what it means to be a friend," says Schainman. Downtown Day Camp in Tribeca also trains its staff to identify and foster potential friendships among the children. "We believe that making friends is the most important part of the camp experience, so we teach our staff to focus a lot of attention on children's interactions with each other," says the camp's director, Russ Schulman, Ph.D. At Mill Basin Day Camp in Brooklyn, the camp owner Jack Grosbard says that the staff helps campers feel that everyone is equal and never forces a child to participate in activities if he or she is not comfortable. "Talking to the kids, instructing them, and gently encouraging them to try something new more often than not can get them to give it a try," he says. "And you know what? Most of them do."