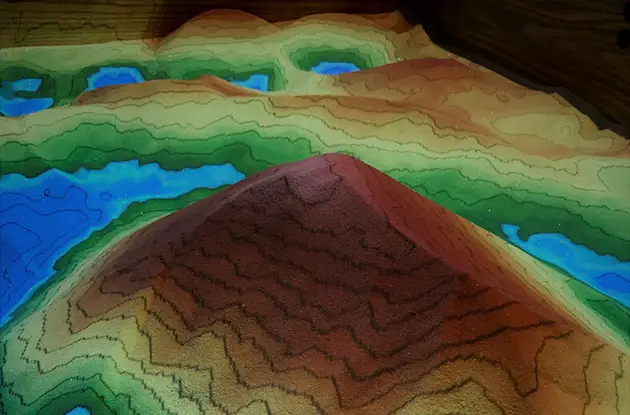 The Long Island Science Center Opens in Riverhead
The museum will have a Grand Opening ceremony on Thursday, Jan. 17, opening to the public on Saturday, Jan. 19.
Get kid-friendly activities sent to you!
Get the Best Family Activities
Sent to You Weekly!
Additionally, the space features an augmented reality sandbox, where children and adults alike can dig and create real time topographical terrain while exploring subjects such as watershed and relief. There is also an interactive virtual reality experience where users choose options such as a trip under the sea to swim with dolphins, or an expedition to learn about dinosaurs.
Not to be missed is the illumination station, an eight-foot-wide lit peg board where visitors can create different designs (think giant "Lite Brite"). More creative tech comes at the 3D pen drawing station, where mini models can be created, and an augmented reality coloring station that brings the user's creations to life when viewed through a tablet. On display for more tactile patrons is a magnetic wall with an interactive space to explore force, friction, and gravity using ramps, cups, and balls, and a building room dedicated to exploring engineering concepts and design.
The Long Island Science will be open to the public starting on Saturday, Jan. 19, 2019. Admission is $10, or visitors can join as a member for $125 annually and enjoy free admission and programs year-round.
Long Island Science Center
40 Peconic Avenue, Suite 30
631-208-8000
sciencecenterli.org/