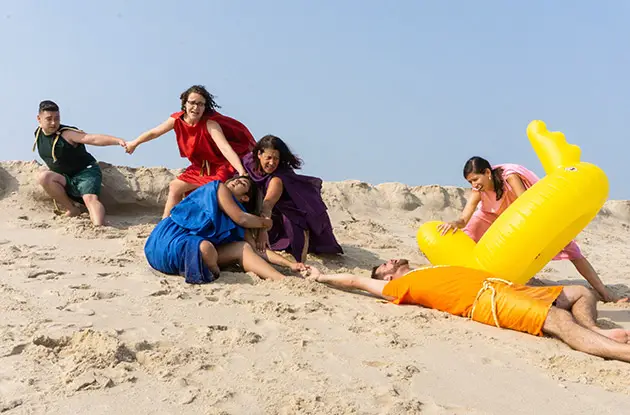 Theatre Collective for Children Will Perform a Hilarious Version of The Odyssey
Want more family activity ideas?
Get things to do with your kids
Delivered right to your inbox
This final show is performed by 4th graders. The show in FringeJR, The Odyssey, is being performed by the adult company, which is made up of educators at P.S. 264 and theatre professionals in the Greater New York Area.
The Odyssey Performance Dates are:
Saturday, October 6 @ 2:00pm
Sunday, October 7 @ 1pm
Monday, October 8 @ 5:30pm
Tuesday, October 9 @ 7pm
Wednesday, October 10 @ 7pm
Performances take place at HB Studio Theatre 124 Bank Street New York, NY.
For additional information, please feel free to contact Lyndsey McAdams, at classicalremix264@gmail.com or by calling 770-377-2025.
Classical Remix Theatre Collective
371 89th Street
770-377-2025
classicalremix264.com/
Want more content like this? Receive our Scoop packed with great ideas