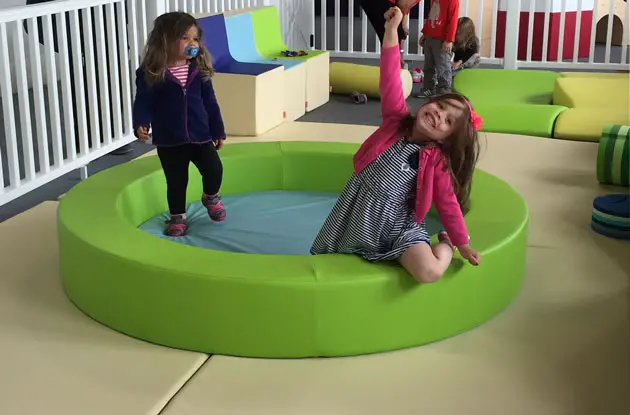 Westchester Children's Museum: A Welcome Addition to the County
Get family activities sent to you
Get things to do with your kids
Delivered right to your inbox
Details on Visiting Westchester Children's Museum
The museum was not crowded when we were there, though it was a weekday. I am sure that will change, as word gets around that it is open. Strollers are not allowed in the exhibit space, but there is a room in which to park them. Speaking of parking, we parked in the Rye Playland lot, which was free and empty because the park was not open yet for the season, but that won't be the case now that it is.
Food is not allowed in the museum, either, but we sat on a bench on the boardwalk outside and had a snack that we'd brought from home. It was a good way to unwind after the museum, if rather windy on the day we were there.
We spent close to two hours at the museum, which was longer than I'd expected the kids to want to stay based on my initial survey of the offerings. At 6,000 square feet, it's relatively small, but uses the space effectively. One of the staff members opened a door to show me the remainder of the building's 22,000 square feet, the space into which the museum's organizers hope to expand. She described plans for a massive climbing structure and other activities that will be built there once they've raised the funds.
I am hoping they succeed and expand as quickly as possible; we're hoping to be back regularly.
RELATED: Discover the best kids' activities in your area.
Find the best family day trips in the NY area.
Photo at top: My two younger daughters playing in the "toddler beach" area.
Want more content like this? Receive our Scoop packed with great ideas