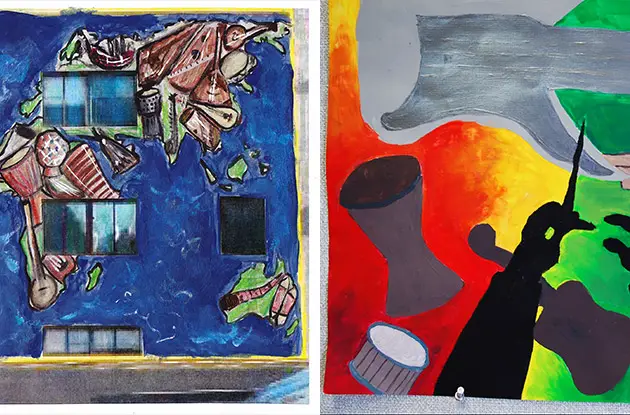 Westchester High School Students Win 'Colors of Music' Mural Contest
Get can't-miss family activities sent to you!
Get the Best Family Activities
Sent to You Weekly!
Submissions for the "Colors of Music" Student Mural Contest, supported by a grant from the National Endowment for the Arts, were judged in two rounds by eight panelists with art expertise as well as Westchester County community leaders.
The Music Conservatory of Westchester thanks all of the talented student artist entrants in the "Colors of Music" Student Mural Contest for their exceptional creative ideas, colors, mediums, and musical and multi-cultural elements that were demonstrated to illustrate the theme.
To see the winning artwork, visit the Music Conservatory of Westchester's Colors of Music Student Mural Contest page.
Music Conservatory of Westchester
216 Central Avenue
914-761-3900
Image: "Colors of Music" Student Mural Contest winning art by Ciara Sergi (left) and Mya Madison Davis (right)