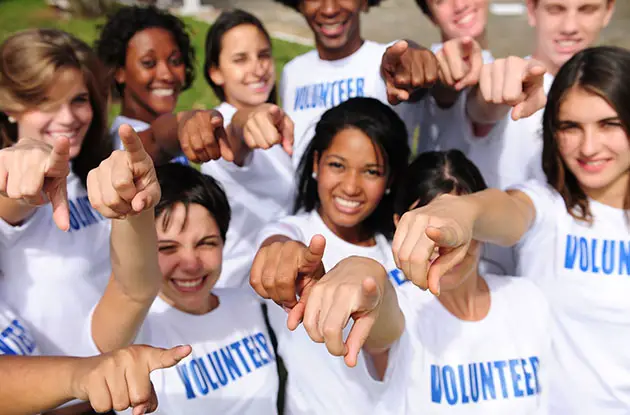 Where to Volunteer with Your Kids in Brooklyn
Get family activities sent to you
Get things to do with your kids
Delivered right to your inbox
Partnerships for Parks helps New Yorkers work together to make neighborhood parks thrive. The organization has a diverse, growing network of dedicated park volunteers and groups and it provides opportunities for them to celebrate their parks, become more effective leaders in their communities, and work with government officials to affect decisions about their parks. There are various volunteer opportunities for all age and interest levels. For more information on how to get involved, visit online, call 212-360-1399, or email info@cityparksfoundation.org.
Lend a Hand at the Stable
Kids ages 16 and older can get involved with GallopNYC, which brings the benefits of therapeutic horseback riding to kids and adults with developmental, emotional, social, and physical challenges. Volunteers can help with lessons, supporting riders by leading their horses and providing encouragement; lend a hand with stable work; or participate in fundraising and special programs. Volunteers sign up for two hours a week for multiple weeks. GallopNYC asks its volunteers to help with riding lessons (leading of horses) or sidewalking (two volunteers walk along either side of the horse). No experience is needed as training is provided. Sign up to volunteer here, call 646-233-4507, or email volunteer@gallopnyc.org.
Serve Your Community
The American Red Cross provides relief to individuals affected by disasters and helps people prevent, prepare for, and respond to emergencies. Parents and kids ages 13 and older can help with mailings, hand out flyers at fundraising walks, help with fundraising events, or come up with their own projects to raise money for the Red Cross. Teens ages 14-18 can join or start a Red Cross Club at their high school. For more information or to fill out the volunteer application form, visit online. Note: The Red Cross serves Brooklyn but no longer has an office in the borough.
Spring Clean Your Closet
Second Chance Saturdays at Grand Army Plaza in Prospect Park are a great opportunity to donate your gently used clothing, shoes, and textiles. Enlist your kids in the process of cleaning out their closets. It can even turn into a fashion show to see what still fits. Take your kids with you when you donate the clothes so they can see the impact of their good efforts. Bring your materials to the Grand Army Plaza Greenmarket (Northwest entrance to Prospect Park) every Saturday, 8am-4pm. Visit here for more information.
Start Your Own Project
DoSomething.org is one of the largest organizations in the United States that helps young people rock causes they care about. Kids ages 12 and older take action all year through Do Something's campaigns and their own projects (apply here). For more information, call 212-254-2390.
Want more content like this? Receive our Scoop packed with great ideas