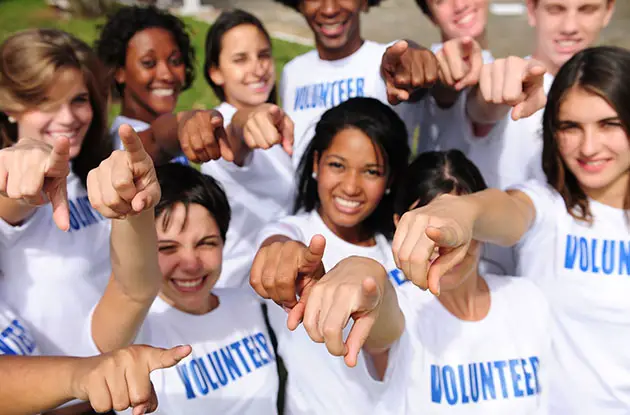 Where to Volunteer with Your Kids in Fairfield County, CT
Want more family activity ideas?
Get things to do with your kids
Delivered right to your inbox
Foster a Love of Learning
The Westport Library Association is supported by the public/private partnership between the town and individual donors. Volunteering opportunities include helping the library maintain its collection, facilitating poetry groups, creative writing workshops, and book clubs, helping with youth programs, and participating in events such as the holiday book sale and silent book auction. Call 203-291-4800 or visit westportlibrary.org for more information and to fill out a volunteer form. 20 Jesup Road, Westport.
Live Healthy
The Westport/Weston Family Y enriches the community by promoting youth development, healthy living, and social responsibility. A charitable nonprofit organization, the Y endeavors to serve all, regardless of financial capacity or physical capability. To learn how you can become a supporting role in this organization, visit online or call 203-226-8981. 14 Allen Raymond Lane, Westport.
Make a Wish Come True
The Make-A-Wish Foundation Connecticut Chapter grants the wishes of children diagnosed with life threatening medical conditions. Children in kindergarten through 12th grade can participate in Kids for Wish Kids, a program that develops project ideas to fundraise for the organization. Create your own event and/or recruit others to help. Volunteers don't need to raise enough to sponsor a whole wish; every little bit helps a wish come true. A bake sale, pajama days, car wash, read-a-thon, or penny drives are all great ways to start raise money. The foundation is also always looking for adult volunteers to help out in several different roles from administrative support to wish granting. To apply for a volunteer position, go to ct.wish.org and look under the "Ways to Help" tab. For more information, call 203-261-9044, or contact Nancy Diehl, office manager, at nancydiehl@ct.wish.org. 126 Monroe Turnpike, Trumbull.
Start Your Own Project
DoSomething.org is one of the largest organizations in the United States that helps young people rock causes they care about. Kids ages 12 and older take action all year through Do Something's campaigns and their own projects (apply here). For more information, call 212-254-2390 or visit online.
Want more content like this? Receive our Scoop packed with great ideas