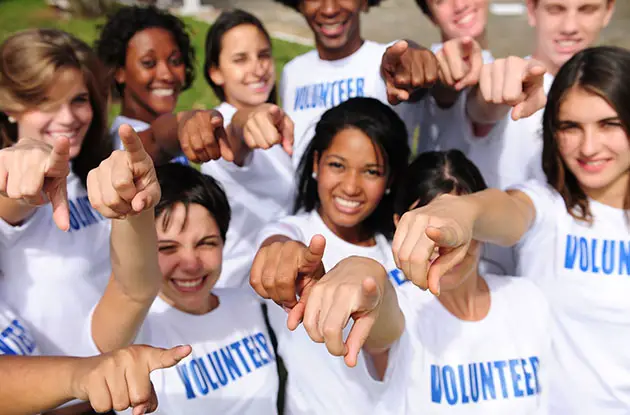 Where to Volunteer with Your Kids in Queens
Indoor Activities for Kids
Indoor Activities for Kids
Get at-home fun ideas
Lend a Hand at the Stable
Kids ages 16 and older can get involved with GallopNYC, which brings the benefits of therapeutic horseback riding to kids and adults with developmental, emotional, social, and physical challenges. Volunteers can help with lessons, supporting riders by leading their horses and providing encouragement; lend a hand with stable work; or participate in fundraising and special programs. Volunteers sign up for two hours a week for multiple weeks. GallopNYC asks its volunteers to help with riding lessons (leading of horses) or sidewalking (two volunteers walk along either side of the horse). No experience is needed as training is provided. Sign up to volunteer here, or by calling 646-233-4507, or emailing volunteer@gallopnyc.org.
Sign up to volunteer here, call 646-233-4507, or email volunteer@gallopnyc.org.
Serve Your Community
March is Red Cross Month. The American Red Cross provides relief to individuals affected by disasters and helps people prevent, prepare for, and respond to emergencies. Parents and kids age 14 and older can help with mailings, hand out flyers at fundraising walks, help with fundraising events, or come up with their own projects to raise money for the Red Cross. Teens ages 14-18 can start or join a Red Cross Club at their high school. For more information or to fill out the online volunteer application, visit online. 877-733-2767.
Spring Clean Your Closet
Enlist your kids in the process of cleaning out their closets. It can even turn into a fashion show to see what still fits. Take your kids with you when you donate the clothes so they can see the good their efforts are doing. Check with your local Salvation Army thrift store for instructions on donating clothes:

• 148-15 Archer Ave., Jamaica; 718-523-4648
• 34-02 Steinway St., Astoria; 718-472-2414
• 462 Hempstead Turnpike, Elmont; 516-354-9498
• 39-11 61st St., Woodside; 718-458-1526
Start Your Own Project
DoSomething.org is one of the largest organizations in the United States that helps young people rock causes they care about. Kids ages 12 and older take action all year through Do Something's campaigns and their own projects (apply here). For more information, call 212-254-2390 or visit online.