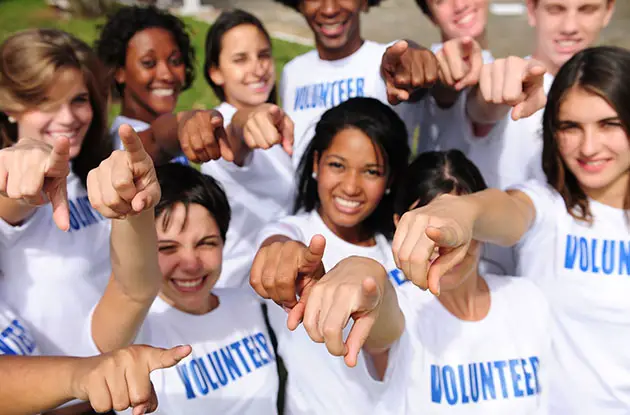 Where to Volunteer with Your Kids in Rockland County, NY
At-Home Fun for Kids
Get indoor activity ideas
Go Green
Keep Rockland Beautiful promotes a cleaner and more beautiful county. Families can participate in the fall waterway cleanup, which runs from September through mid-November and has a special focus on cleaning up local streams. Cleanup volunteers are also welcome year round; register online. Parents (PTA members) and elementary and middle school-aged children can also bring Earth B.E.A.T. (Basic Environmental Awareness Training) to their schools. Earth B.E.A.T. is an interactive environmental program that teaches kids about environmental topics such as the effects of pollutants on our watershed and the benefits of reducing, reusing, and recycling. Volunteers all ages are welcome to participate. To get involved, email sonia@keeprocklandbeautiful.org or info@keeprocklandbeautiful.org. 120-126 N. Main St., 2nd Floor Annex, New City.
Mitzvah Movement
JCC of Rockland Mitzvah Program is dedicated to the enrichment and continuity of Jewish life and to the preservation and celebration of Jewish heritage. The center's mission is to strengthen individual awareness and connection to the Jewish community, the state of Israel, and the community at large through recreational, physical, educational, social, and cultural programs. Volunteers are always welcome. The Mitzvah Program is designed for middle school and high school aged kids. For certain other JCC programs certified by the state, you must be 16 to volunteer, and for family event programs you must be 14 in order to volunteer. If you would like to know how you can utilize your skills or outreach passion, contact Emily Shotland, director of teens and Maccabi experience, at emilys@jccrockland.org or Monica Rosenbaum, director of youth and family engagement, at monicar@jccrockland.org. 450 W. Nyack Road, West Nyack.
Rockland Jewish Family Service helps organize volunteers to work with the Rhoda Bloom Kosher Food Pantry of Rockland County and various synagogues in the area to provide staples to needy families in the County. Once a month, volunteers prepare bags of non-perishable food to be picked up by the families enrolled in the program. For more information visit their website or call Kathryn Samalin at 845-354-2121.
Do Something Great
DoSomething.org is one of the largest organizations in the United States that helps young people rock causes they care about. Kids ages 12 and older take action all year through Do Something's campaigns and their own projects (apply at dosomething.org/campaigns). For more information, call 212-254-2390.