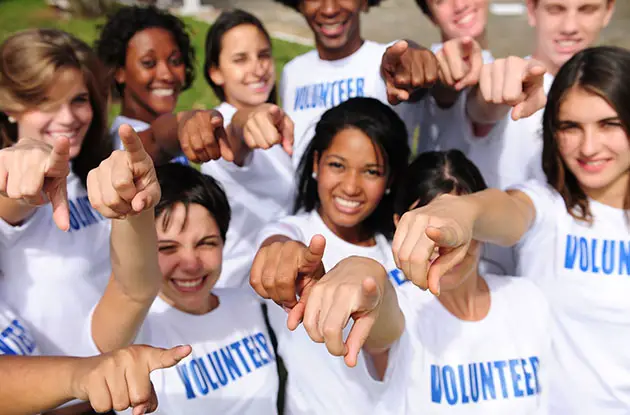 Where to Volunteer with Your Kids in Suffolk County, Long Island
Indoor Activities for Kids
Indoor Activities for Kids
Get at-home fun ideas
Show Some Love
Have a Heart Children's Cancer Society is dedicated to alleviating some of the financial burdens of families with children diagnosed with cancer. Individuals of all ages can help out by volunteering their time at events or organizing their own fundraiser for the cause. Fundraising ideas include a bowling night, neighborhood garage sale, block party benefit, car wash, bake sale, or school dance. Volunteers can also donate used cars and boats. To fill out the volunteer application form, visit haveaheartcharity.org. For more information, call 631-470-1198 or visit online.
Spring Clean Your Closet
The Salvation Army has locations throughout Suffolk County and offers many opportunities for families to lend a helping hand to others in need. The Salvation Army accepts volunteers of all ages—as long as an adult is along to supervise—to work in a wide variety of programs, from soup kitchens to after-school programs. Jobs could include cooking, cleaning up, serving meals, or playing soccer with other children, but programs vary by location. For more information, call 631-363-6100 or click here.
You can also donate your old clothes to the organization's thrift stores. Enlist your kids in the process of cleaning out their closets before springtime. It can even turn into a fashion show to see what still fits. Take your kids with you when you donate the clothes so that they can see the good their efforts are doing. Check with your local Salvation Army Family Store for instructions on donating clothes:
• 227 Little East Neck Road, West Babylon; 631-669-1354
• 110 Bellerose Ave., East Northport; 631-754-4449
• 414 E. Main St., Patchogue; 631-654-9380
• 319 E. Main St., Riverhead; 631-727-1571
Start Your Own Project
DoSomething.org is one of the largest organizations in the United States that helps young people rock causes they care about. Kids ages 12 and older take action all year through Do Something's campaigns and their own projects (apply here). For more information, call 212-254-2390 or visit dosomething.org.