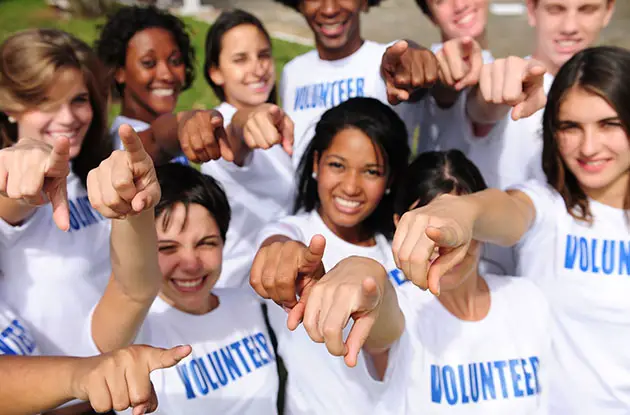 Where to Volunteer with Your Kids in Westchester County, NY
Indoor Activities for Kids
Indoor Activities for Kids
Get at-home fun ideas
Advocate for Animals
Humane Society of Westchester, open 10am-4pm daily (except Thursday: 2-8pm), offers several ways to make a difference in the lives of homeless pets by volunteering. Adult volunteers (ages 18 and older), junior volunteers (ages 14-17), and family volunteers (parents/legal guardians with children ages 10-13 who work as a team) are welcomed and appreciated. Each group has a program designed for them with different orientations and guidelines, as various tasks around the shelter and in the community require your help. Orientations now have a maximum so spots must be reserved in advance. For more information on volunteering or fostering a pet, visit the website or call 914-632-2925. 70 Portman Road, New Rochelle.
Pet Rescue's mission is to aid homeless, abandoned, and neglected cats and dogs, to nurture them in the foster care of volunteers, to provide veterinary care and socialization, and to place them in permanent loving and responsible homes. Pet Rescue also works to decrease the population of homeless dogs and cats through its spay/neuter programs. Families may help out around the shelter or they may foster dogs and cats to learn about them and help them to become more adoptable. For more information or to adopt a pet, email nypetrescue@gmail.com or visit the website.
The SPCA of Westchester is a no-kill shelter that provides shelter and rehabilitation for abused, abandoned, and lost pets, adoption services, low-cost spaying and neutering, and help with locating lost pets. Parents and kids ages 10 and older can volunteer– junior volunteers ages 10-17 can read to dogs and journal with, do homework with dogs and cats, and take part in the new imaginative storytelling program. Any direct interaction, such as dog walking and cat socializing, is for kids 18 and older. They can do pet therapy and take their own dog or a shelter dog to visit nursing homes, and assist with fundraising events and shelter beautification, including gardening, cleanup, painting, and trail maintenance. If you have a love for animals, there is a volunteer opportunity for you. Whether you are interested in dog walking, cat care, dog bathing and grooming, event planning, humane education, administrative work, or opening your home to a foster animal, the shelter can always use your help. For more information, contact Joanne Witmyer at 914-941-2896 x28 or joanne@spca914.org. 590 N. State Road, Briarcliff Manor.
Thrifty Threadwork
Take the time to help others as you help yourself. Enlist your kids in the process of cleaning out their closets to donate old clothes. It can even turn into a fashion show to see what still fits. Take your kids with you when you donate the clothes so they can see the impact of their good efforts. Check with your local Salvation Army thrift store for instructions on donating clothes:

117 Nelson Ave., Peekskill; 914-737-0280
36 N. Main St., Port Chester; 914-939-1620
22 Church St., New Rochelle; 914-636-5615
745 S. Third Ave., Mount Vernon; 914-664-0800
29 Palisade Ave., Yonkers; 914- 969-4571
16 Sterling Ave., White Plains; 914-949-2908
115 Wildey St., Tarrytown; 914-631-3871
The Sharing Shelf, a program of Family Services of Westchester, collects new and gently used clothing from infants, children, and teens, sorts that clothing by size, season, and gender, then distributes it to children in need at no cost to the children or their families. Each recipient receives a week's worth of seasonally appropriate clothing packed into coordinating outfits according to their sizing needs. The Sharing Shelf welcomes volunteers in its warehouse in Port Chester and depends on volunteers to accomplish its work. It is open Tuesday, Wednesday, and Thursday, 9:30am-2:30pm, and most Saturdays. It is also able to create special hours for groups, schools, and corporations. Contact Deborah Blatt, program director, at 914-305-5950 or thesharingshelf@fsw.org. Learn more online. 47 Purdy Ave., Port Chester.
Do Something Great
DoSomething.org is one of the largest organizations in the United States that helps young people rock causes they care about. Kids ages 12 and older can take action all year through Do Something's campaigns and their own projects (apply here). For more information, call 212-254-2390.