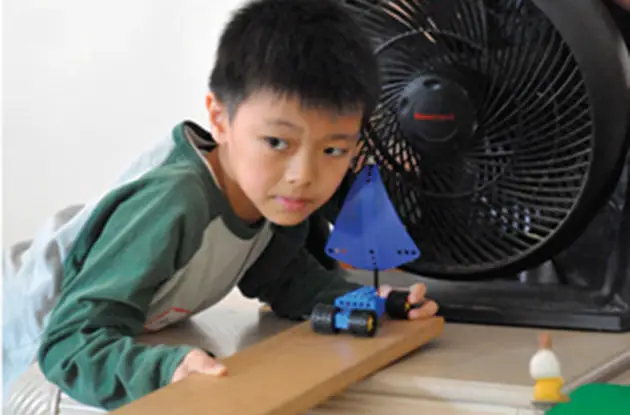 How STEM Education Can Help Our Kids And Our World
Get can't-miss family activities sent to you!
Get the Best Family Activities
Sent to You Weekly!
STEM Is Not Just For The Boys
The following was tweeted recently by Reshma Saujani, founder of Girls Who Code, an organization dedicated to sparking the minds of teen girls to embrace and take charge of STEM careers: "For anyone who says girls are not interested in STEM- ?@girlscouts found that 74% of high school girls are interested in STEM ?@GirlsWhoCode." While that stat may be true, so is this one: Although 57 percent of U.S. bachelor's degrees are obtained by women, less than 14 percent of computer science degrees are awarded to women.

STEM careers have an inescapable stigma attached to them that they are male-dominated fields. But for the first time in history, girls are exceeding their male classmates in science and math grades.
In addition to exemplary programs propelling girls to the forefront of STEM education, parents hold a significant amount of power in how their daughters perceive STEM and their involvement in a grander sense. "The lack of exposure to STEM is a big hurdle for young girls," says Karen Purcell, professional engineer and author of Unlocking Your Brilliance: Smart Strategies for Women to Thrive in Science, Technology, Engineering, and Math. In order to overcome these hurdles, parents must encourage girls to not just partake in STEM classes and activities, but to instill in them the belief that they can thrive.

Read Next | Girls & STEM: Overcoming the Hurdles
The Big Picture
Our future in STEM seems bright. Rather than being discouraged by statistics, visionary individuals and programs are taking control of the science crisis and taking measures to not just contend, but also lead a world in which STEM education is crucial to success. To tackle the hurdles in the STEM crisis, it's our job as parents to encourage our children to try their hands at STEM subjects, whether they simply want to boost creativity in daily life or begin the track to a promising STEM career.
STEM education has the power to impact all of us, whether you're raising a future Einstein or a more creative-based right-brain child. Here's how:

• It prepares kids for the technological innovations they will undoubtedly experience in their lifetime. In the past 60 years, technology has changed the way we function as a society, from the invention of the Internet (1960), GPS technologies (1978), to DNA fingerprinting (1984), and of course, the iPod (2001). It's difficult to step back and consider our current world without these advancements, which makes the STEM-based inventions of the future equally, if not more, exciting and filled with promise.

• It teaches problem-solving skills. "STEM helps kids analyze a problem," says Dennis Chan, founder and director of RoboMindTech in Queens. "We teach problem-solving through projects that set up a challenge. If a student can't get their model car to turn, STEM allows them to figure it out. They have to look into the parts, like the steering wheel and axels using engineering, for example." Once they can identify the problem, Chan says, "Kids gain confidence and can explain the challenge through real world examples."

• It is infiltrating pop culture. In an age when techie greats like Mark Zuckerberg are household names, it's never been cooler to be a member of the school computer club. A study by the Afterschool Alliance found that participants in STEM-themed clubs have "improved attitudes toward STEM fields and careers." The study also found that these kids have an increased knowledge of STEM skills, such as computer and technological aptitude, communication, teamwork, and analytical thought. Most encouraging, STEM club students demonstrated a "higher likelihood of graduation and pursuing a STEM career."

• It instills creativity. "It's important to realize that creativity can co-exist with science and technology," Chan says. STEM skills also lead to creative careers, not just lab coats. Art and architecture are great examples, according to Chan, of the two scopes co-existing. A background in STEM is also propelling graphic design into a leading industry that will continue to grow both technologically and artistically.

• It gives kids the edge they need to flourish in growing career fields. Workforce projections by the U.S. Department of Labor show that by 2018 nine of the 10 fastest growing occupations that require at least a bachelor's degree will require significant scientific or mathematical training. In an economically rocky climate, students can look toward STEM careers with confidence and optimism.
---
As promised in our print edition, we have a more in-depth article by Dr. Newcombe, with specific ideas for preschooler STEM play. You can download the PDF in its entirety.