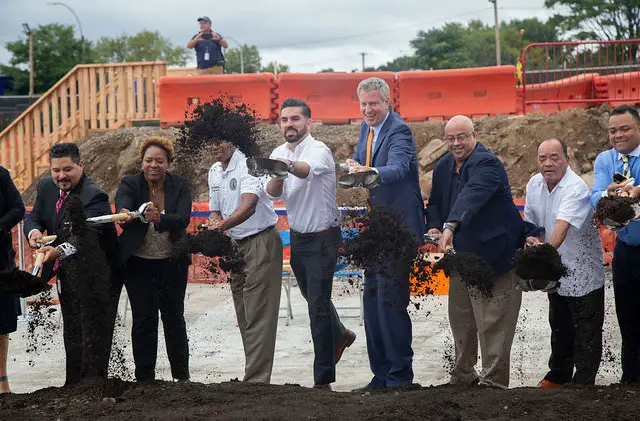 Advocates Say NYC's $8.8 Billion Plan to Address School Overcrowding Isn't Focused on the Right Fix
Francis Lewis High School in Queens has a 207% utilization rate, making it desperately overcrowded.
Get can't-miss family activities sent to you!
Get the Best Kid-Friendly Activities
Sent to You Weekly!
Isabelle Boundy, the assistant press secretary at the DOE, says the DOE already uses many of the tactics recommended by the report.
"We're committed to reducing class size and alleviating overcrowding and have already implemented many of the recommendations in the report," Boundy says. "We'll continue to build on these cost-effective investments such as rezoning, re-purposing seats through grade truncations and other significant changes to school utilization, setting high school seat targets aligned to space and demand, helping principals program their instructional space more efficiently, and creating capacity through room conversion projects."
Overcrowding presents kids with many disadvantages. When a school is oversaturated, kids are packed into large classes where less learning happens. Kids are less engaged, are more likely to be held back or referred to special education, and are more likely to have disciplinary problems, says Leonie Haimson, the executive director of Class Size Matters, a nonprofit advocacy organization.
Class Size Matters estimates that the city needs to add at least 100,000 seats–not 83,000­–based on the number of schools that are currently overcrowded, the likelihood of enrollment growth in parts of the city, and the need for class size reduction. Right now, District 25 in Queens and District 20 in Brooklyn both have utilization rates of over 121% for the 2017-2018 school year. Haimson says 330,000 students in the city were in classes of 30 or more kids.
The DOE recently broke ground on a 555 seat annex at Francis Lewis High School in Queens, the building with a 207% utilization rate, according to Boundy. The annex is scheduled to open in 2021. de Blasio's 2019-2024 plan includes funding to create approximately 57,000 seats within districts experiencing the most overcrowding, and will disseminate approximately 11,000 seats between Districts 20 and 25–6,352 and 4,862 seats, respectively.
Main Image: Mayor de Blasio & others break ground for a new East New York school. Credit John McCarten/City Council, via Gotham Gazzette.