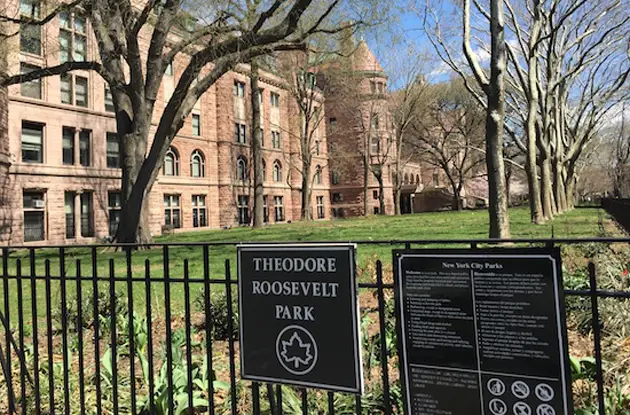 American Museum of Natural History Will Open Its Lawns to the Public This Summer
After many years Theodore Roosevelt Park will open!
Get can't-miss family activities sent to you!
Get the Best Kid-Friendly Activities
Sent to You Weekly!
While you will have to keep your activity "passive," this will be a great place for moms with new babies to relax outdoors without the noise of a playground. This is just what Parks Without Borders is working toward. The initiative is aiming to make parks, "more open, welcoming, and beautiful by improving entrances, edges, and park-adjacent spaces. We'll make entrances easier to find, the edges of our parks greener, add furnishing, programming, and amenities, and improve sight lines to make our parks safer," states the website.
Also, it is reported that several uniformed security officers will be on site at all times for an added level of safety.
Main image via West Side Rag
RELATED: