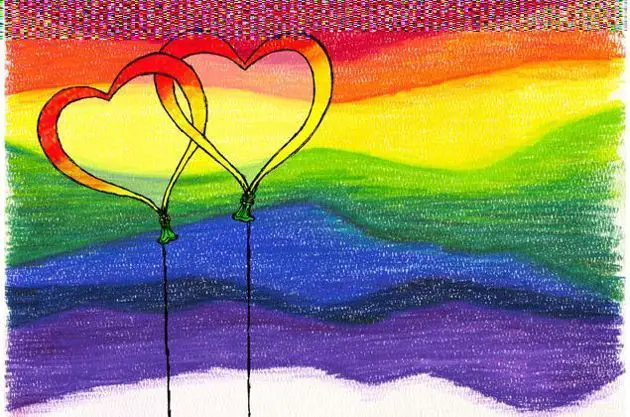 Love Is Love—and Love Is Taught by Example
Get kid-friendly activities sent to you!
Get the Best Family Activities
Sent to You Weekly!
Everything Begins at Home
My own mother set a tone of acceptance in our home. It was not something she preached to me and my brother, nor do I ever recall any specific conversations on the topic. She simply lived her life treating everyone the same—people of color, people who spoke different languages than we did, people with much greater and much lesser means than ours…everyone.
My mom worked at Green Chimneys School for more than 20 years—helping to raise funds to support the troubled youth who seek refuge, love, and an education there—and she always spoke of her joy tutoring some of the younger kids at her desk weekly. She encouraged us to get involved, and eventually, at a very young age, I was volunteering there myself. Green Chimneys happened to be a leader in providing services to the LGBTQ community, primarily through their NYC residence in Gramercy. They were one of the first mainstream child welfare agencies in the country to develop specific programming for at-risk LGBTQ youth, offering a safe place for kids in the foster care system to be themselves and be respected. As their website says, "By not problematizing their identities, we provide youth with the skills to focus on all the milestones of adolescence—free of the stigmatization they so often experience in other parts of their lives." At the time I was there, I interacted with the people who ran that facility, and while I was impressed and engaged by all that they did, it never occurred to me that it was out of the ordinary.
Progress, Slow but Steady
It's good that people are celebrating the senior superlative that was bestowed upon Brad and Dylan by their classmates. It's good, too, that this sparks conversation. (If, as one of the classmates seems to be lobbying, Ellen DeGeneres invites them to her show, an even broader national audience will be in on that conversation.)
We'd be remiss to think it's enough—we would not be cheering from the sidelines if there weren't deeply entrenched problems of inequality in our society, if bullying were not the ubiquitous issue that it is, if hate crimes did not persist. Yet some people who just get it—like Green Chimneys, like Brad and Dylan's community and those who raised them, like my mom—have always led lives that demonstrate to children everywhere that, as the couple proclaimed, "love is love."