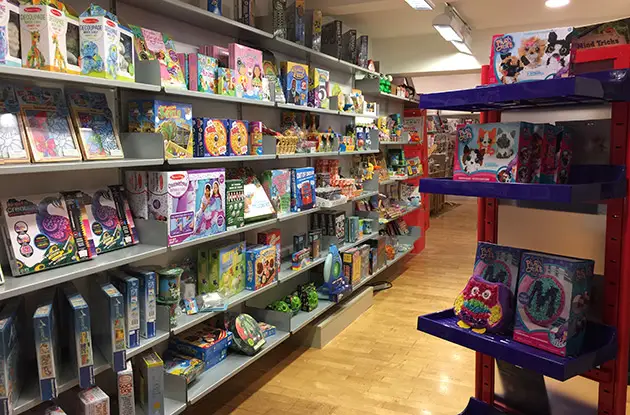 Andersons Larchmont Opens a Community Room for Neighborhood Events
Get family activities sent to you
Get things to do with your kids
Delivered right to your inbox
Greeman plans to hold a variety of other free events in the new 10 x 20-square-foot space, including open-mic nights for all ages as well as charity events to benefit important causes. A week-long mini camp session is planned for the school break from April 15-19.
Andersons Larchmont sells a variety of books and unique gifs for children and adults. The store also carries children's toys that encourage and foster a child's creativity and imagination, according to Greeman. These include sticker books, tea sets, toys for infants, art supplies, and more.
"Kids are often too plugged in, so we want them to interact more and find the joy in socializing again. There's nothing like playing with other children," says Greeman about both the toys she carries and the community room.
Image Courtesy Andersons Larchmont
Want more content like this? Receive our Scoop packed with great ideas