First Aid Kit Celebrates 125 Years
Indoor Activities for Kids
Indoor Activities for Kids
Get at-home fun ideas
First Aid Kits Through Time
"Our products are a part of everyday life and everyday life is different for all of us," said Carmen Nestares, marketing director of Johnson & Johnson Consumer Companies, Inc. "Consumers and people want to customize their own first aid kits".
To understand what goes into a First Aid Kit, guests built their own and included products from the notable brands that celebrated the anniversary, such as Johnson & Johnson, Neosporin, and Benadryl.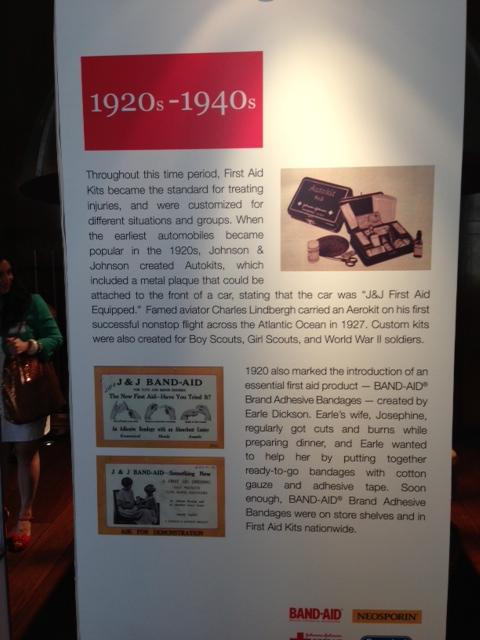 Dating back to the 1880s, the First Aid Kit was designed by Robert Wood Johnson as a solution to railroad workers who needed urgent care from minor injuries. When the kits first debuted, there was a specific one for railroad workers and another for basic use.
As the idea grew, more kits were produced to be used in automobiles and airplanes. Now, the First Aid Kit comes customized for use by different people, including: "The Gardener," "The Athlete," and "The Parent."
"I've found that having a second child, it [a First Aid Kit] makes everything easier to be more prepared", says special guest Gyllenhall.
Though the First Aid Kit may have evolved throughout the years, it has kept the same purpose of assisting consumers to be prepared and treat any injuries with readily available supplies.