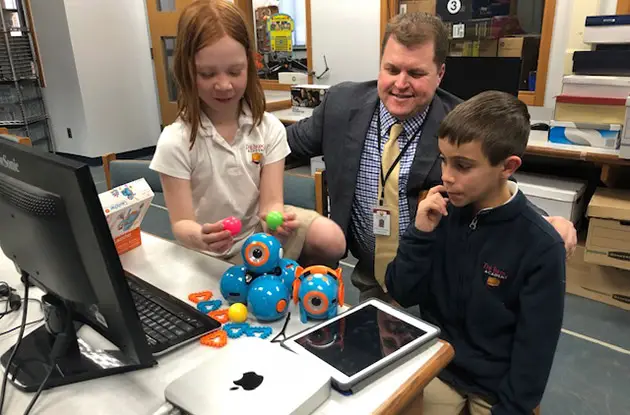 The Bridges Academy Welcomes Seasoned Teacher as New Head of School
Get can't-miss family activities sent to you!
Get the Best Kid-Friendly Activities
Sent to You Weekly!
In collaboration with the admissions team, he reached record levels of enrollment within his divison.
Rubenacker then assumed the headship of the Rosarian Academy in West Palm Beach Florida where he initiated various programs in math, literacy, and STEM education. He also oversaw a complete rebranding initiative to improve the school's identity. With the help of the Rosarian Academy admissions team, Rubenacker improved philanthropic efforts within the institution, reaching a record level of fundraising through annual giving.
Rubenacker grew up on Long Island and attended North Shore High School. He received a masters of education from Dowling College with a combined focus in Literacy and Special Education in grades Kindergarten-12. He is the husband of Kate and father of two boys, Thomas (8) and Daniel (7).
Image Courtesy Bridges Academy