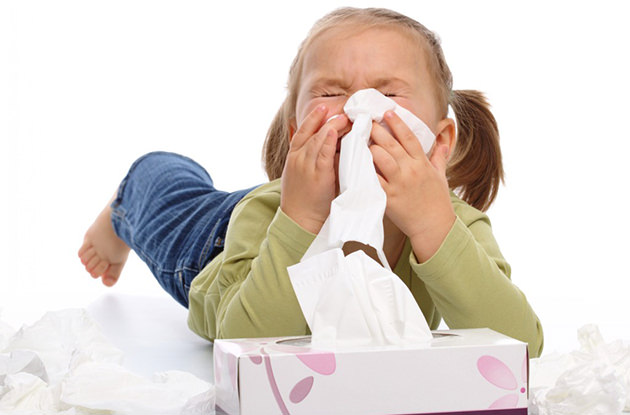 10 Tips to Tame Your Winter Allergies
Get family activities sent to you
Get things to do with your kids
Delivered right to your inbox
5. Get symptom relief: A mixture of sinus-friendly Chinese herbs, like Rootology, can temporarily halt most allergy symptoms in less than 20 minutes. Rootology can also be used to control winter cold and flu symptoms.
6. Start an immune-building diet: Eliminate foods that are weakening your immune system, like processed and packaged foods, and start eating immune boosting, allergy fighting foods, like blackberries and blueberries. Also important are multivitamin supplements and digestive enzymes to help you access more of the nutrients in the food you consume.
7. Get sufficient sleep: Our immune system is very "sleep-driven," and allergies are precipitated by weakened immunity.
8. Stay hydrated: When you become dehydrated you get dry nasal mucosa and can develop microscopic cracks in the nasal lining, making it easier for allergens to enter your bloodstream.
9. Use the "hot" setting: Wash your bedding in hot water (at least 130 degrees) to properly neutralize allergens.
10. Wash your face and hands: Not only to maintain popularity with family, friends, and co-workers, but if there is dander, mold, or dust on your face or hands, chances are good that you will end up inhaling it.
Samples for Symptoms
Dr. Lehach has arranged with the manufacturer to send free samples of Rootology to any winter allergy sufferer who Tweets a photo of themselves coughing, sneezing, wiping their watery eyes, or blowing their runny nose, while supplies last. Use the hash tag phrase: #BreatheFree with #Rootology.
An integrative medicine physician specializing in allergy, asthma, and clinical immunology at Montefiore Medical Center in New York, Joan Lehach, M.D., has 27 years of experience treating patients in the New York City area and has the largest solo asthma and allergy practice in the Bronx. Named by US News and World Report as one of the top physicians in New York, she lectures extensively on allergy and asthma and has helped design asthma protocols for a number of health plans.
Want more content like this? Receive our Scoop packed with great ideas