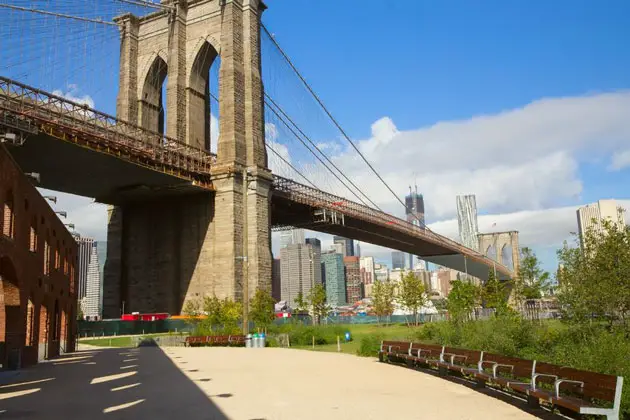 Parents and Pols Want Pop-Up Pool to stay open at Brooklyn Bridge Park
Get kid-friendly activities sent to you!
Get the Best Family Activities
Sent to You Weekly!
"We love the pop up pool too! However, per the 2011 MOU negotiated by Sen. Squadron, it was always planned and designed to be temporary, and for more parkland to be created at the site," park spokesperson Belinda Cape told the Eagle.
She added, "Although we do not have funding at this time, we fully intend to pursue a full-size permanent pool at BBP. We look forward to working with our elected officials to secure the necessary funds and achieve this goal."
But Senator Daniel Squadron—along with Councilmembers Brad Lander and Stephen Levin—recently met with park officials to discuss keeping the pool open, and this past January, they wrote a joint letter to park President Regina Myer expressing concern about the planned closing.
"The pool has been a popular attraction since opening in 2012. It offers free entry and affordable swim lessons, which are a valuable resource -- particularly for families who would not otherwise have access to this programming," the officials wrote. "Closing the pool would be a serious loss for communities around the borough."
For residents interested in joining Love Our Pool, check out the group's Facebook page or send an email to [email protected].
RELATED: The Best Things to Do With Kids in Brooklyn
Sign up for our newsletter to receive the latest updates on fun events and other family activities in your area.