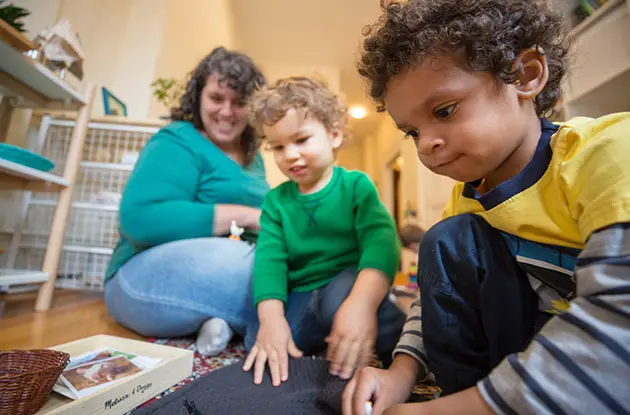 Brooklyn Children's House Daycare and Preschool Open for Enrollment
Brooklyn Children's House follows the Montessori style of learning.
Awesome Family Holiday Activities in Your Inbox!
The Best Holiday Activities Sent to Your Inbox!
Delivered right to your inbox
Montessori education is based on scientific observation of child development with a goal for each child to become an independent being of their own time and place, uniquely individual, and ready to walk their own path with confidence. All curriculum and materials involved in the Montessori program are intentional in the specific purpose of aiding the child's individual development.
For more information, reach out to brooklynchildrenshouse@wonderschool.com or visit the Brooklyn Children's House webste. The Brooklyn Children's House is located at 172 Herkimer St. Brooklyn.
wonderschool.com/brooklynchildrenshouse
Main Image: Parents can sign up to attend an open house and playdate or schedule a tour on the Brooklyn Children's House website.
Courtesy Brooklyn Children's House
Want more content like this? Receive our Scoop packed with great ideas