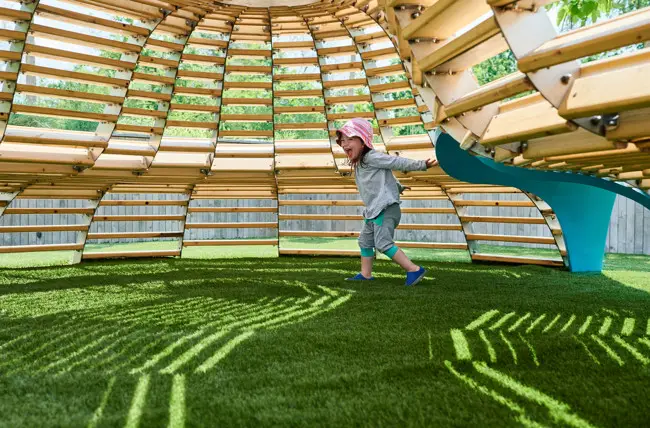 The Brooklyn Children's Museum Has Opened a New Rooftop Playscape Just in Time for Summer
The new exhibit is perfect for kids ages 2-8 and is designed to be educational as well as fun.
Want more family activity ideas?
Get things to do with your kids
Delivered right to your inbox
There are many things to do this summer at the Brooklyn Children's Museum, including SPARK early childhood education classes, block labs, teen programs, and summer camps. Families can also create special projects together at the Colorlab family art studio, or play in the sensory room all day for a whole different experience. Head up to NEST to end your day on the roof.
"We were especially proud to work on this project with Tri-Lox," said Stephanie Wilchfort, president and CEO at the Brooklyn Children's Museum. "This sculpture has deep roots in our Brooklyn identity and community, and we couldn't be more thrilled to be sharing it with our Brooklyn kids."
Want more content like this? Receive our Scoop packed with great ideas