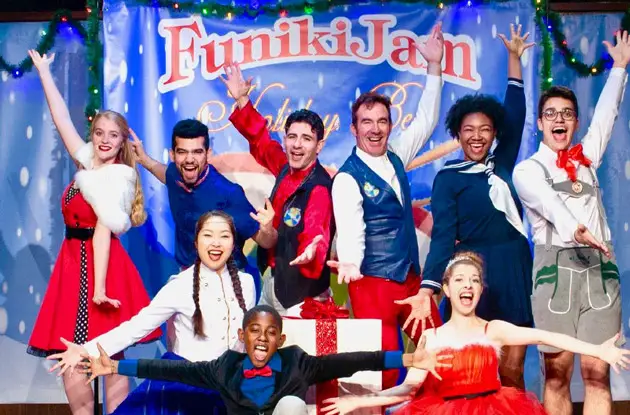 The 5 Best Kid-Friendly Things to Do During the Holidays in NYC
You won't want to miss these holiday activities for the whole family in Manhattan!
Get family activities sent to you
Get things to do with your kids
Delivered right to your inbox
WHEN: Through Jan. 1, 2019; see website for show times.
WHERE: Radio City Music Hall, 1260 Sixth Ave., Rockefeller Center
AGES: All
WHAT: A New York City tradition, the Rockettes will dazzle Radio City audiences once again this holiday season! The Christmas Spectacular brilliantly takes audiences on a gorgeously choreographed journey from Santa's workshop at the North Pole to the streets of Manhattan to a beautifully classic "Living Nativity."
WHY WE LOVE IT: This quintessential NYC holiday event combines the old with the new!
WANT TO GO? $46 and up. 212-247-4777. rockettes.com/christmas.

WHEN: Through Dec. 30; see website for show times
WHERE: Actor's Temple Theatre, 339 W. 47th St., Hell's Kitchen
AGES: 3-12, adult
WHAT: When Bahjat wants to throw a holiday party that includes everyone, Captain Jam and the Agents of Jam take him on a globe-spanning musical adventure to complete Special Mission: HOLIDAY PARTY and throw the ultimate celebration.
WHY WE LOVE IT: FunikiJam's HOLIDAY BEAT is New York City's only off-Broadway show for kids this season to celebrate Christmas, Hanukkah, Kwanzaa, Diwali, Chinese New Year, and Shichigosan.
WANT TO GO? $30; 212-947-3499. funikijam.com.

RELATED: Get More Activities Like These in Your Inbox!
Want more content like this? Receive our Scoop packed with great ideas